The Alt Collective Presents….Devolution Magazine's Un-Sweet 16th Birthday Party taking place on Saturday 16th March
In February 2019 Devolution Magazine will turn 16 and in our usual fashion we will be celebrating yet another milestone with yet another awesome party. To be held at our regular haunt and second home The Face Bar in Reading, UK on Saturday 16th March we will hold an event for the masses that will have a birthday party / prom theme so please dress to distress! The First 3 Bands Have Now Been Announced For The Devolution Magazine's Un-Sweet 16th Birthday Party!
Our parties have always been a fun diverse and intimate gathering of likeminded individuals who enjoy something a little different and the next event won't disappoint!
The event entertainment will consist of:
• 6 Bands – All Different Genres
• Live Acts
• A Photography Station for Prom Photos!
• Stalls & Merchandise
• Birthday Treats & Goody Bags On The Door
• Trophies For Most Creatively Dressed
Purchase your tickets for the event now at: http://www.devolutionmerch.com/
FIRST BAND ANNOUNCEMENT!
We are very pleased to announce that the awesome Hell's Gazelles will be joining us for the party!
"With their big riffs, soaring vocals, and frenetic live performances, Hard rockers Hell's Gazelles have been tearing up the rock scene of late with a killer live show and an impressive catalogue. With slots at festivals such as such as Bloodstock, Amplified, the HRH Roadtrip and Giants of Rock under their belt, Hell's Gazelles are fast becoming one of the UK's premier up-and-coming live rock acts.
The band's recent EP 'Take your Medicine' received overwhelmingly positive reviews across the board. Kerrang said: 'Killer riffing and soaring, swaggering vocals…Hell's Gazelles mean serious business… Take your Medicine is a pill you're going to want to swallow…'.
Hell's Gazelles do their utmost to get an audience riled, so expect a blood pumping, headbanging Rock n' Roll show you'll never forget."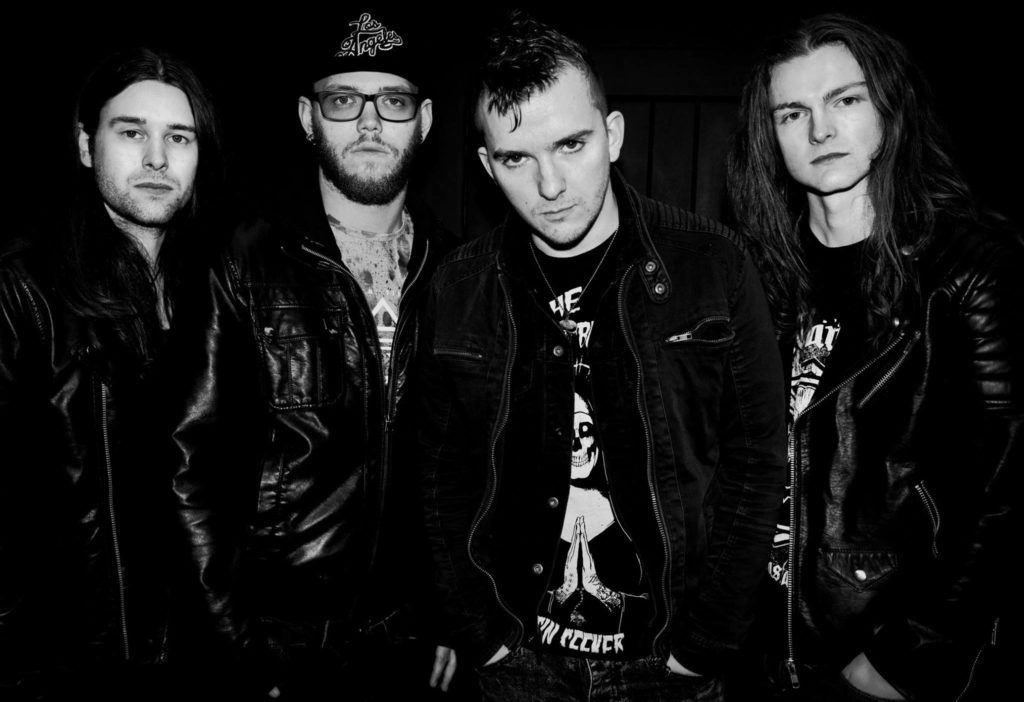 SECOND BAND ANNOUNCEMENT!
We are very pleased to announce that the freaky weird and wonderful Mr. Strange will be joining us for the party!
"Mr. Strange are an alternative electro-rock band from the Isle of Wight, UK. They are known for their fondness of mixing up musical genre's, bizarre appearance, and extremely energetic live shows. The sweetness of sweat, churned up with the spice of fun and filth – a Mr. Strange live show is something to be savoured! With the explosive energy of an atomic fusion rector and a Pick'n'Mix-style selection of wonky musical genres, whether you're into circus-rock, new-wave, industrial, funk, electro-pop, or surf-rock, Mr. Strange will get your booty moving!
The bands influences include; Alice Cooper, Mr. Bungle, Gary Numan, Dr. Steel, Nine Inch Nails, Prince, David Bowie, Mushroomhead, Marilyn Manson, PiG, Twiztid, RevCo, and a whole host of New Wave / Post Punk bands from the late 70's – early 80's."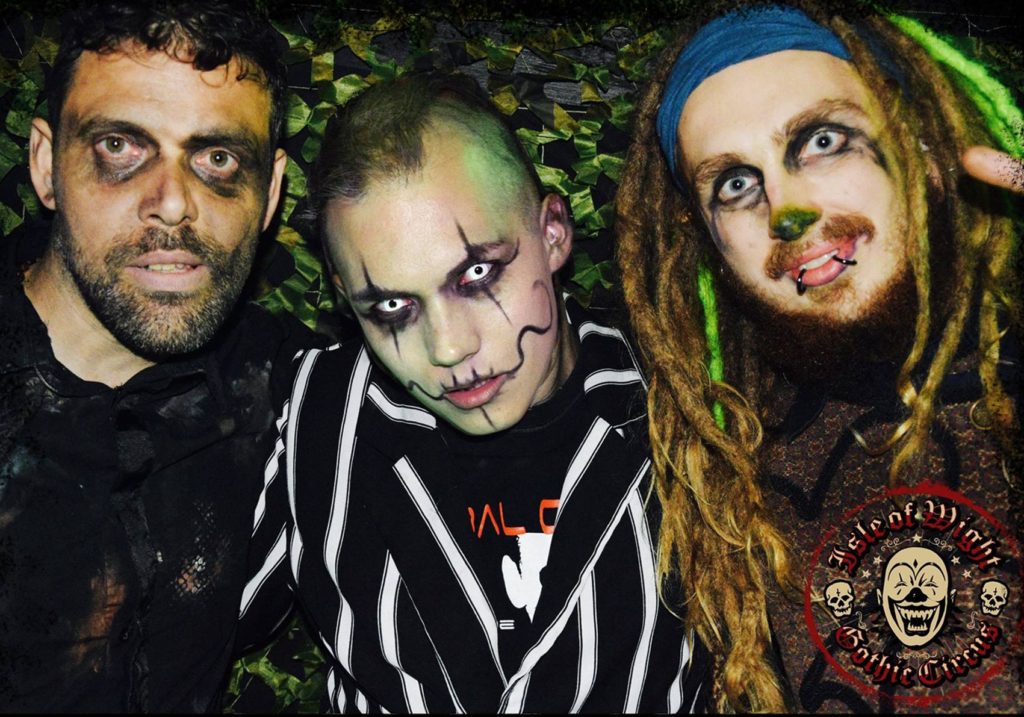 THIRD BAND ANNOUNCEMENT!
We are very pleased to announce that the incredible HeLL PuPPeTs will be joining us for the party!
"From deepest, dankest Sussex come Hell Puppets, a morbid collision of punk rock fury, crushing metal and dark horror theatrics. Debut EP 'No Strings Attached' was released in early 2014; described as 'Slipknot punk on acid' by Mammothfest, it launched… them into a furiously busy time which continued into 2015.
A summer tour with Meta-Stasis was followed with slots at Bloodstock and Mammothfest and the debut album 'Theatre of Sin' was released to rave reviews. 2016 started with a bang, with support slots with Mushroomhead and Evil Scarecrow, followed later in the year by a UK tour with The Heretic Order and a second appearance at Brighton's Mammothfest, alongside metal legends Venom Inc.
It was also a period of transition and change, as vocalist Jinx came in to temporarily replace Evil P, and the Puppets dealt with their own demons of death and disease. Now back together in the original line-up and back in the rehearsal studio, the Puppets are knuckling down for album number 2…"
https://hellpuppets.bandcamp.com/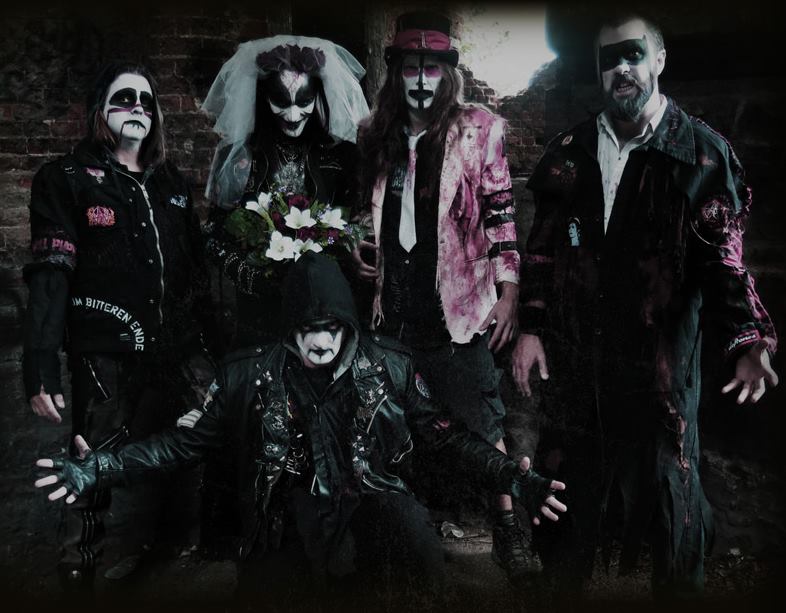 More bands and act to be announced very soon!
Keep updated at The Alt Collective page….
Purchase your tickets for the event now at: http://www.devolutionmerch.com/