French Quintet Temnein Unveil Live Video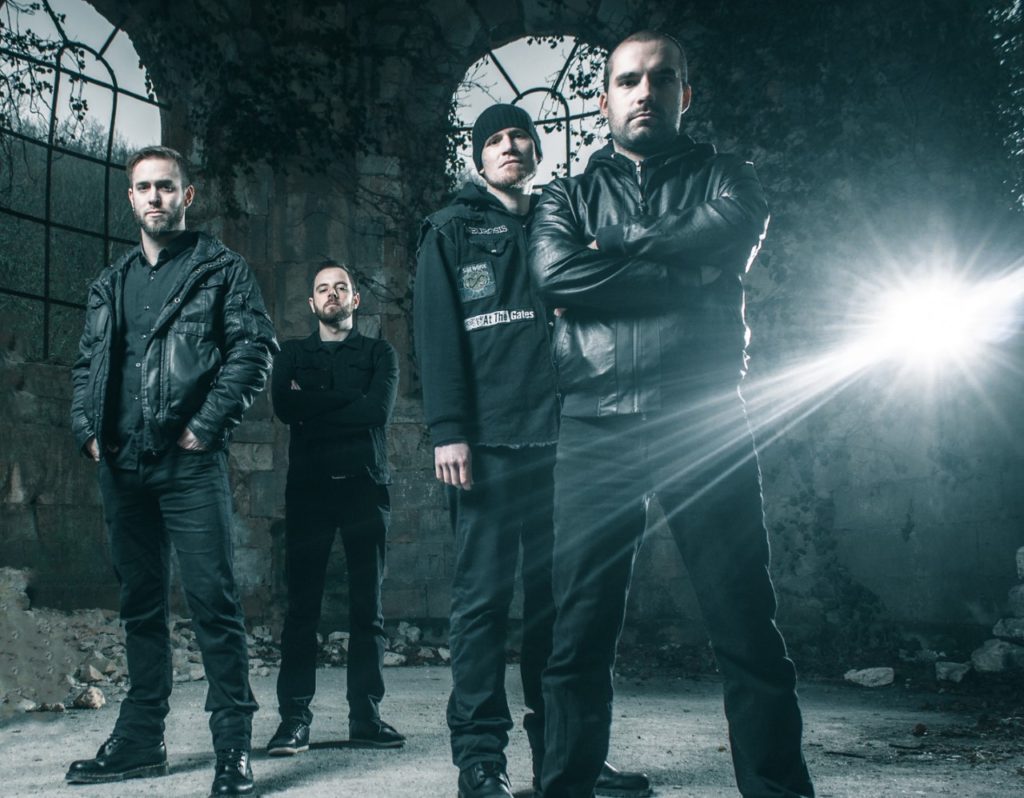 Band Release Clip For White Stained Inferno Ahead of Dates With The Crown
French quintet Temnein have unveiled a live video for the stunning "White Stained Inferno" ahead of their upcoming European dates with first The Crown and later At The Gates!
Fans can check out the video here: https://youtu.be/UlgkRCpdUn8
The band are set to appear with The Crown at the following dates:
December 12th – Efurt, Germany – From Hell (w/ The Crown)
December 13th – Mannheim, Germany – MS Connexion (w/ The Crown)
December 14th – Sursee, Switzerland – (w/ The Crown)
February 16th – Birmingham, UK – HRH Metal (w/ Decapitated, Trollfest, Devilment…)
March 23rd – Moscow, Russia – Station Hall (w/ At The Gates)
March 25th – St Petersburg, Russia – ZAL (w/ At The Gates)
August 23th – Slovakia – Loud Farm Fest (w/ Beheaded, Gutalax, Virvum…)
Formed in France in 2009, Temnein's brand of melodic death metal draws influence from Dark Tranquillity, Ghost Brigade and Insomnium among others. Their first album, "404 B.C.", released in 2014 via Mighty Music scored incredible reviews and allowed them to share the stage with renowned metal acts both at home in France and Japan in December 2014. Following the addition of a new vocalist in 2016, the band entered Conkrete Studio (Loudblast, ETHS, The Great Old Ones…) with charismatic producer El Mobo to record their second album, "White Stained Inferno". Following its release in October 2017 through Massacre Records, "White Stained Inferno" picked up further great reviews.
The album, the artwork for which was create by Ibay Arifin (Gojira, Year Of No Light) is a reference to a white stained inferno, which represents the medical field and more specifically the stay in a hospital. The lyrics deal with all the difficult steps of the disease, whether it's physical or psychological: from the beginning of the disease to the possible healing, the chilling diagnostic, the struggle against oneself and the fear of death.
Musically, the album is darker and more atmospheric than "404 B.C.". To symbolise the concept of the record, the band wished to focus more on the emotional aspect of their sound, dialling back the technicality. However, the whole record has a lot of diversity; utilising acoustic guitars alongside vicious blast beats, blistering solo work and massive hooks.
In Spring 2018 the band signed a worldwide management/booking deal with The Flaming Arts Agency (Behemoth, Venom Inc., Marduk, Possessed, I Am Morbid). The band are now touring in support of major artists: French shows with Hate/Shade Empire/Nordjevel before hitting the road with The Crown and At The Gates.
Over the years, Temnein have shared stages with many big headline acts in Europe and Japan. Opening for Eluveitie, Powerwolf, Primordial, Equilibrium, Leprous, Beyond Creation, Mors Principium Est, God Dethroned, Pyogenesis, Dagoba, Benighted, Gorod, Leng T'che, Hypno5e, No Return, Hacride among others.