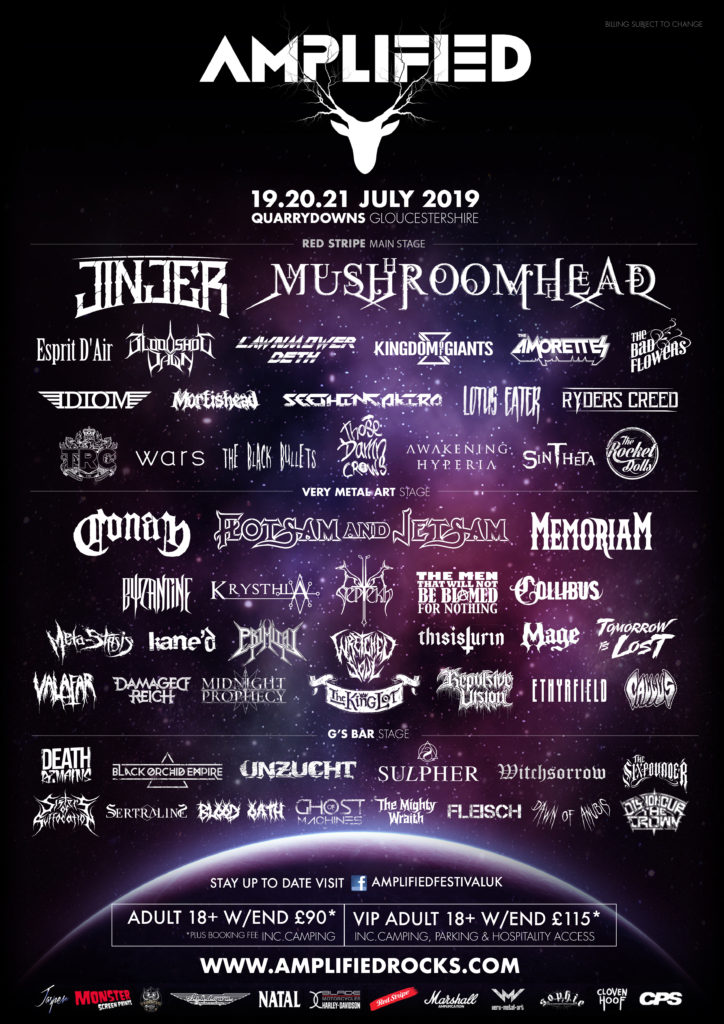 Amplified Festival 2019: Friday Main Stage Headliner, VMA Stage Headliners And More Confirmed Acts
"Over the last few months many people have asked me what do we look for in a band when booking them for Amplified? There are obviously numerous factors, but the main one for me personally is being those acts that excite me and make me want to get up on stage and wish I was in the band with them. Music is obviously very personal to many of us, we all have our likes and dislikes which is what makes the music scene so varied and exciting.
Here at Amplified our ethos and indeed our 'cornerstones' for the festival is to provide a platform for many bands you may never have previously heard of and those acts we know you're going to like in equal measure. Amplified's passion is driven to provide a stage on which to showcase these band's amazing abilities, themselves driven solely by the passion to get up in front of you, the festival goer and perform.
Indeed, it's another Amplified 'cornerstone' to find the headliners of tomorrow, today thereby giving many acts their first 'taste' of headlining a festival here in the UK.
So, without further ado here are the next 9 acts appearing here at Amplified in 2019…it's going to be bigger and heavier than before and we can't wait to announce the final acts shortly!
Gary – Event Founder and Director of Bookings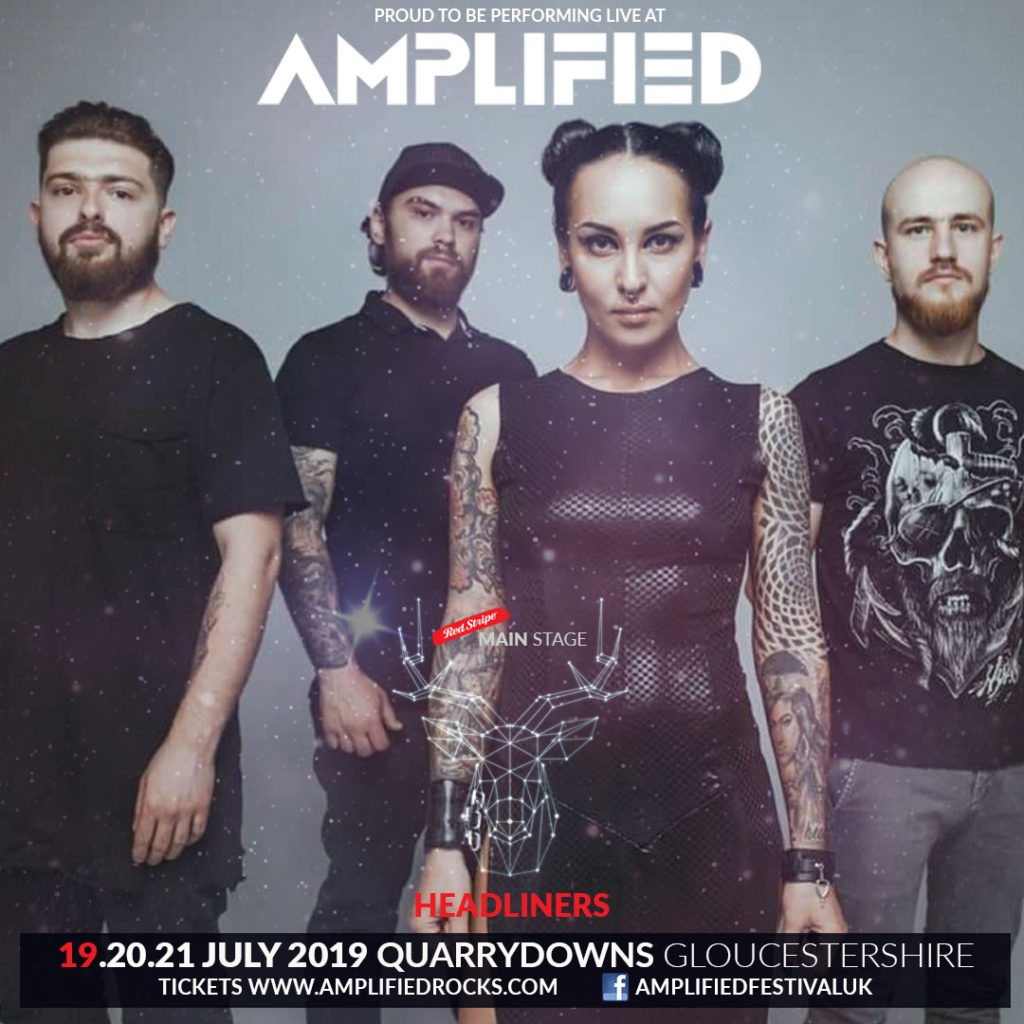 After an arduous trip with cancelled shows due to unreleased visas, Ukraine's JINJER gave arguably one of the strongest performances of the entire weekend here at Gloucestershire's Amplified Festival.
You guys wanted them back so here they are in 2019 headlining the Red Stripe Main Stage Friday July 19th …their FIRST EVER UK Festival Headline!
With numerous line-up changes since their inception and three albums 'Inhale, Don't Breathe', 'Cloud Factory' and 'King Of Everything' along with being voted as The Best Ukrainian Metal Act in 2013 and 2016 at the Ukrainian Metal Act Awards they have gone from strength to strength selling out shows across the globe.
Currently on tour across the US supporting Devil Driver, headline tours booked in across the South Americas, Mexico and Japan to follow, there's no stopping one of the hardest working bands out there. The world is there for the taking and Jinjer are going to grasp it with 4 pairs of hands and they're not letting go until you submit…and you will, trust us you will!
"??????? ??????? ?? ??????? ???????? ? ????? ???? ? Amplified."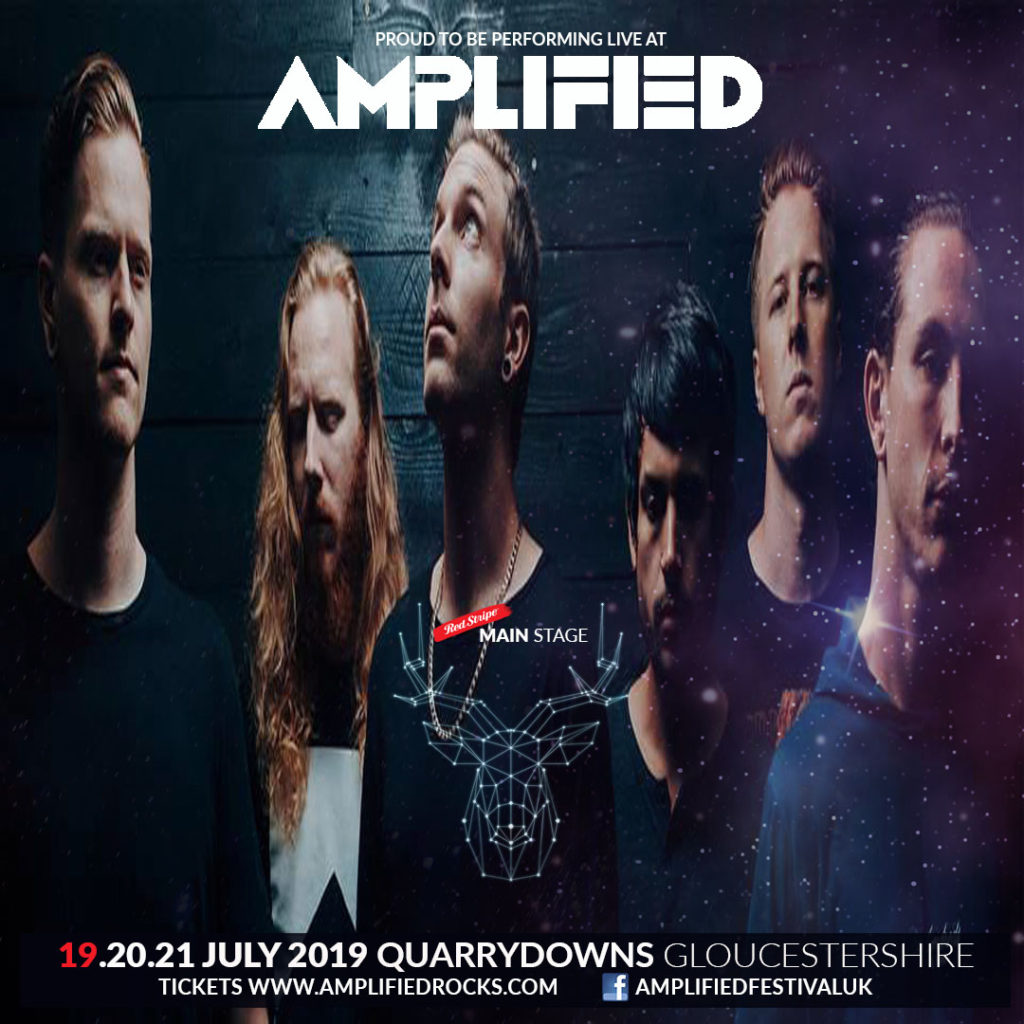 Joining them on the Red Stripe Main Stage bill Friday July 19th are rugby-based wars, bringing their brand of vitriolic metallic hardcore with them. Performing alongside is the 6-piece metalcore band from Northern California aptly named KINGDOM OF GIANTS…their sound is literally massive!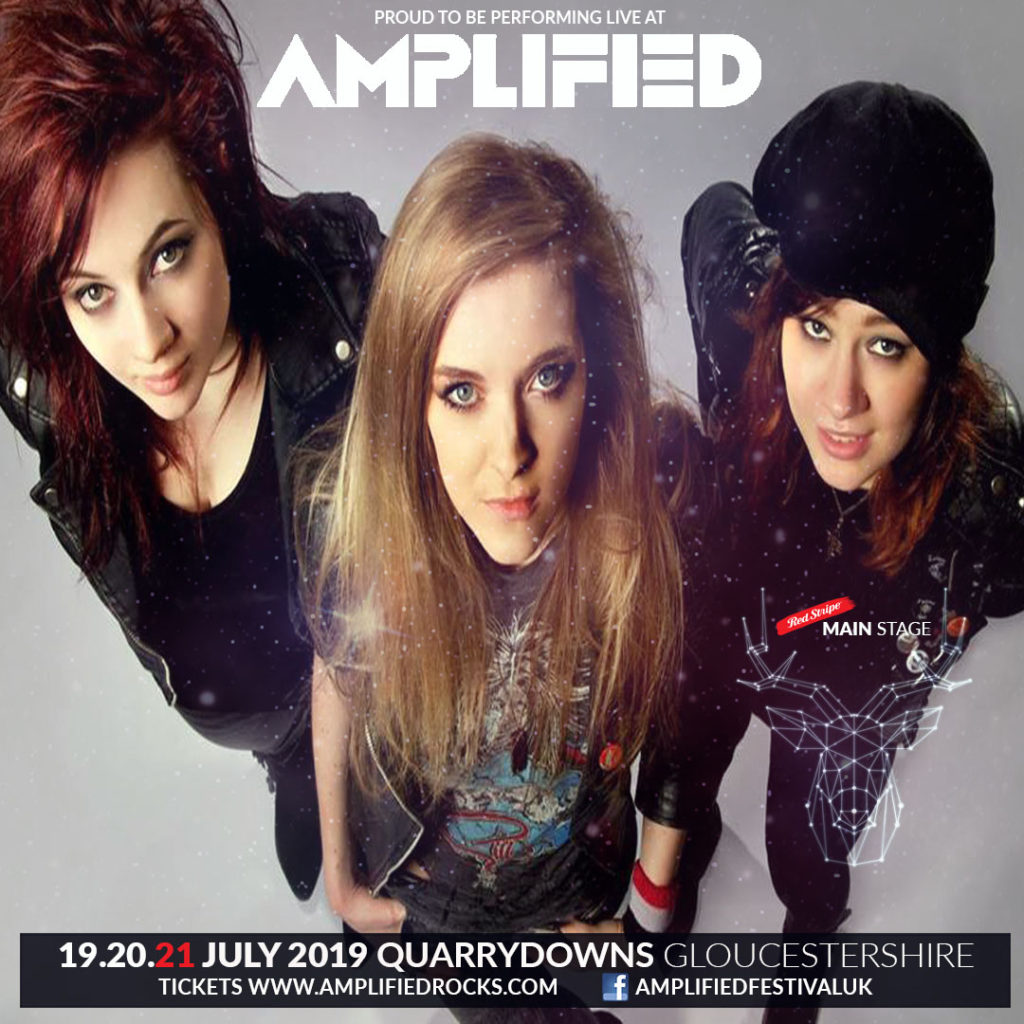 The Red Stripe Main Stage line-up will also additionally feature progressive thrash metal in the form of SIN THETA from Newcastle upon Tyne here on Saturday July 20th, and on Sunday July 21st Scottish hard rock band THE AMORETTES are back at AMPLIFIED FESTIVAL following their 'storming' performance in 2017…thankfully despite unsubstantiated reports of their demise here in 2017 they're ALL still very much alive and kicking!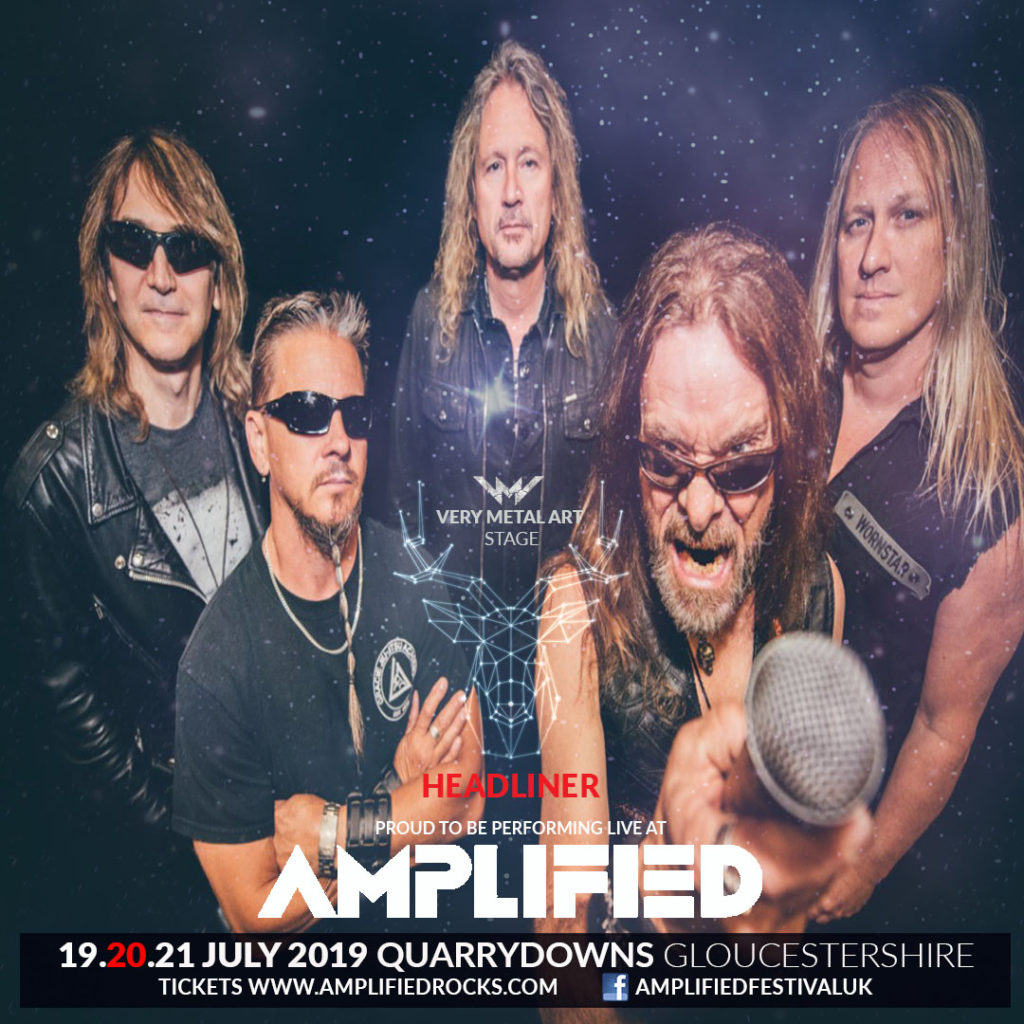 Headlining the Very Metal Art Stage Saturday 20th July are the legendary American thrash and progressive metal band FLOTSAM & JETSAM. With 12 albums released and the title of the only band to achieve a 6K rating in a KERRANG review, their most recent opus entitled 'Flotsam & Jetsam' being another critically acclaimed release. Album number 13 is due out this year, the band continue to grace stages at festivals the world over so it was only right that we invited them here to Amplified Festival.
Joining the Very Metal Art Stage as the Sunday headliners are MEMORIUM featuring former Bolt Thrower vocalist Karl Willetts, MEMORIUM are a band with a substantial and proud Death Metal heritage and are ones not to be missed.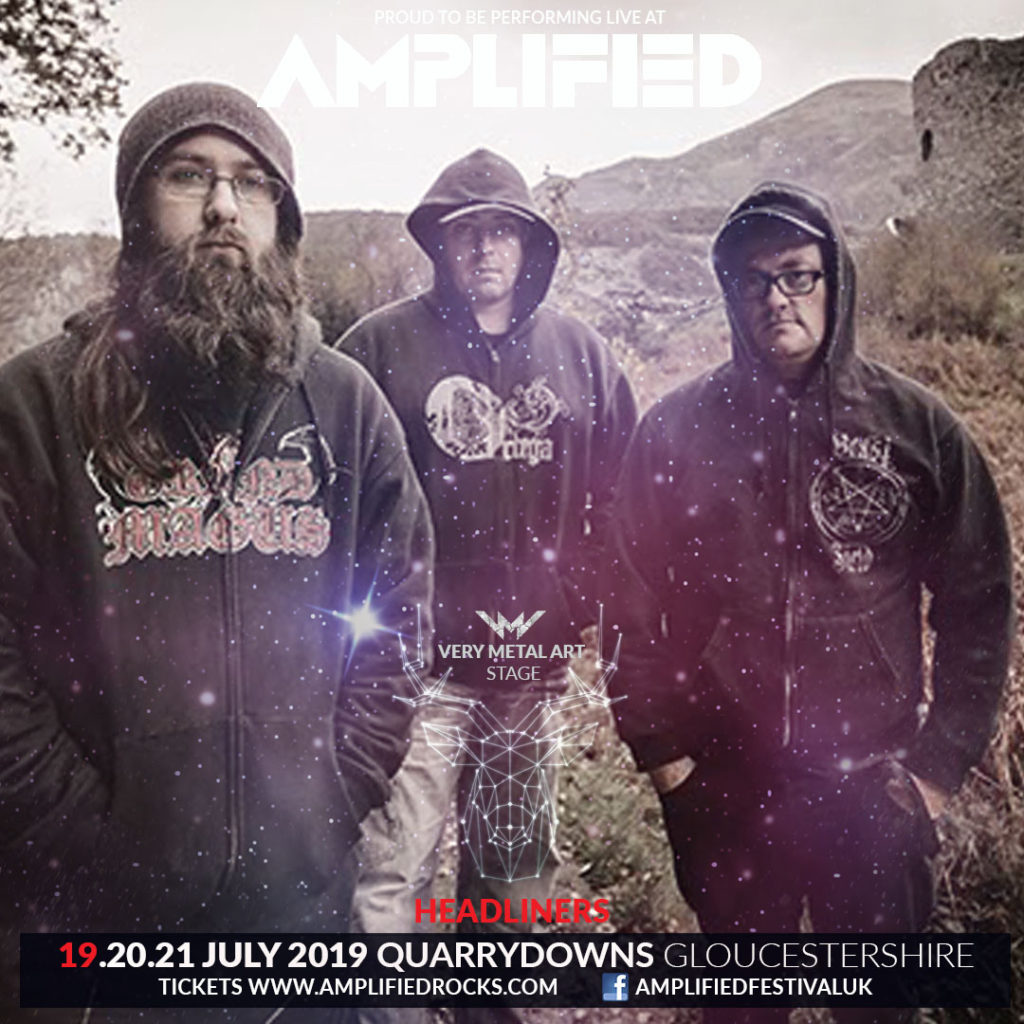 And continuing with the Very Metal Art Stage headliners on Friday 19th July, Liverpool based doom metal band CONAN bring their heavily distorted and down tuned sound. It has been described as "caveman battle doom" delivering unending hammer blows unto the earth! It's going to be heavy!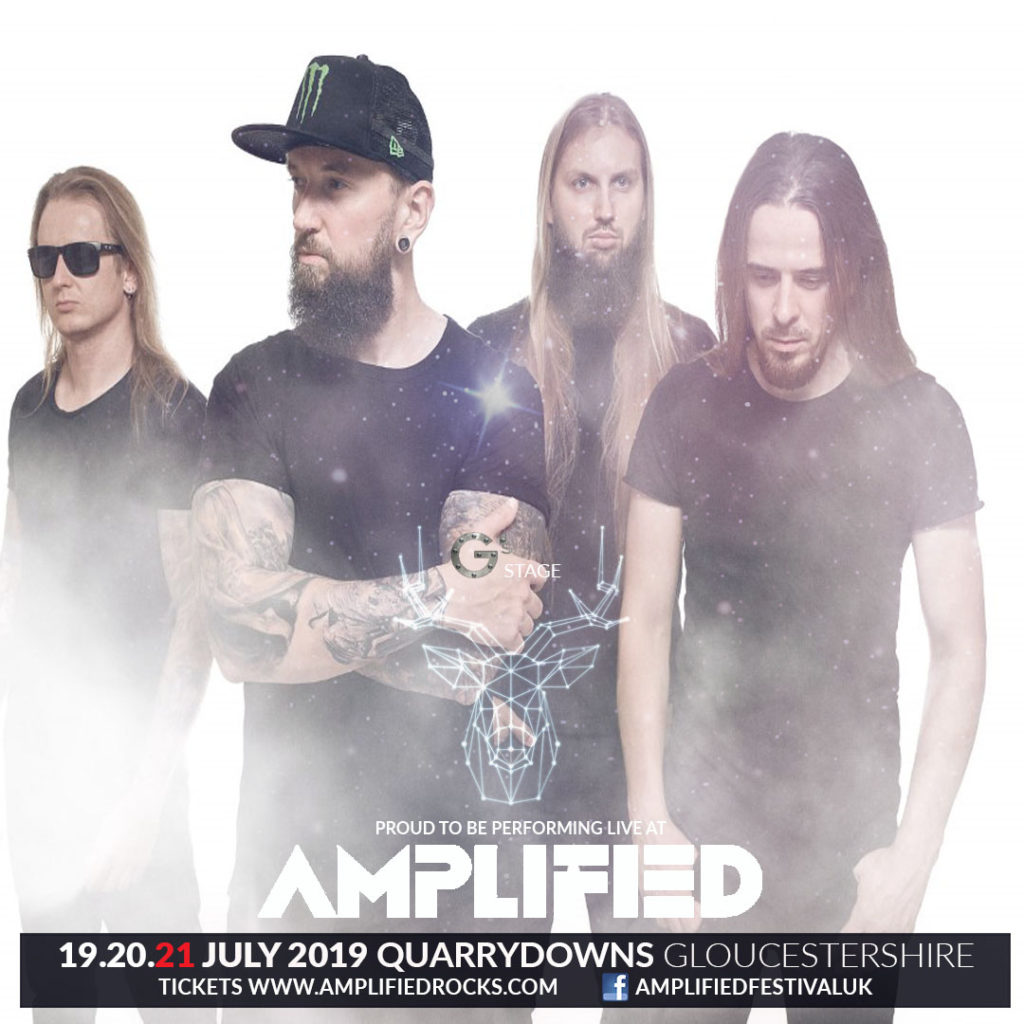 In addition, the festival announces THE SIXPOUNDER will be appearing here at Amplified Festival on the G's Stage Sunday 21st July. THE SIXPOUNDER beginnings date back to the year 2006 to a city called Wroc?aw in Poland.
The musical style that it presents is a combination of groove metal, melodic metalcore and melodic death metal and this gained them a following which quickly allowed them to perform at festivals such as Przystanek Woodstock and Wacken.
Revered back in their home country and all across mainland Europe you'll soon see why we had to invite them here to Amplified Festival …it's also going to be heavy, very heavy so get ready!!
Remaining Early Bird Tickets will be on sale until midnight on the 31st October, 2018 via the festival website. For full details visit: www.amplifiedrocks.com/tickets
This year bands will be selected by way of online video voting system! Voting will take place between 4 November 2018 through to the end of March 2019. Watch this space for more information and best acts listing.
Connect with AMPLIFIED FESTIVAL