31 Days of Halloween – Day 1, Pumpkin Kitty Lips
Something simple to start off the Halloween season! Here I have used Ve cosmetics products :
Black hole lipstick
Salem bewitch stick
Orange Unicorn Goo
1. Simply blend Orange unicorn Goo from the outside into the Salam (gold) on the inside. -Alternatively you can use a yellow and Orange eyeshadow.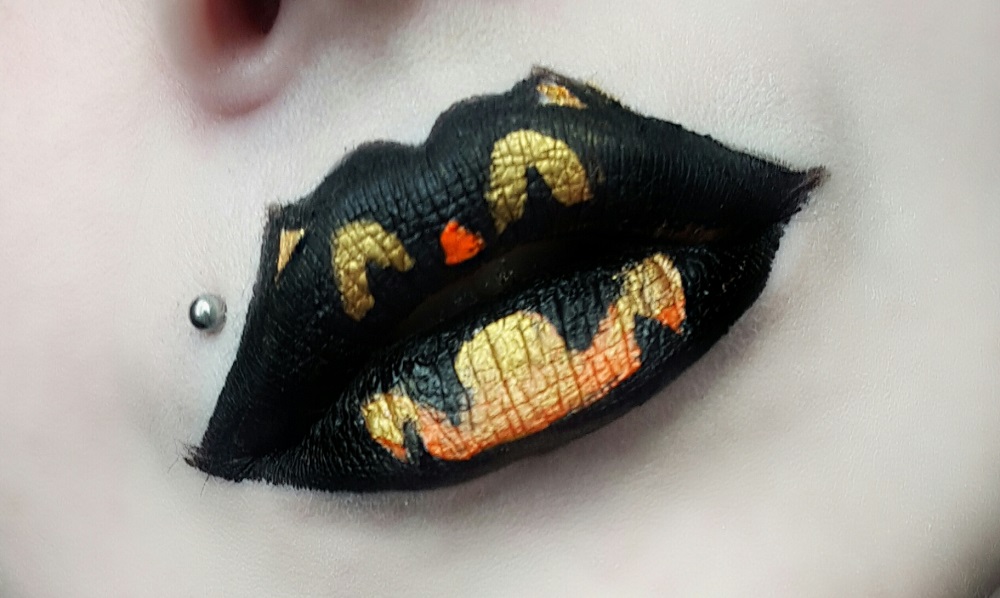 2. Once the lipstick is dry, draw negative shapes around the orange to create the cat using the black lipstick.  You can use a lip /thin brush to help (even the nib of a dried out liquid liner can work wonders) or alternatively you can use black liquid liner.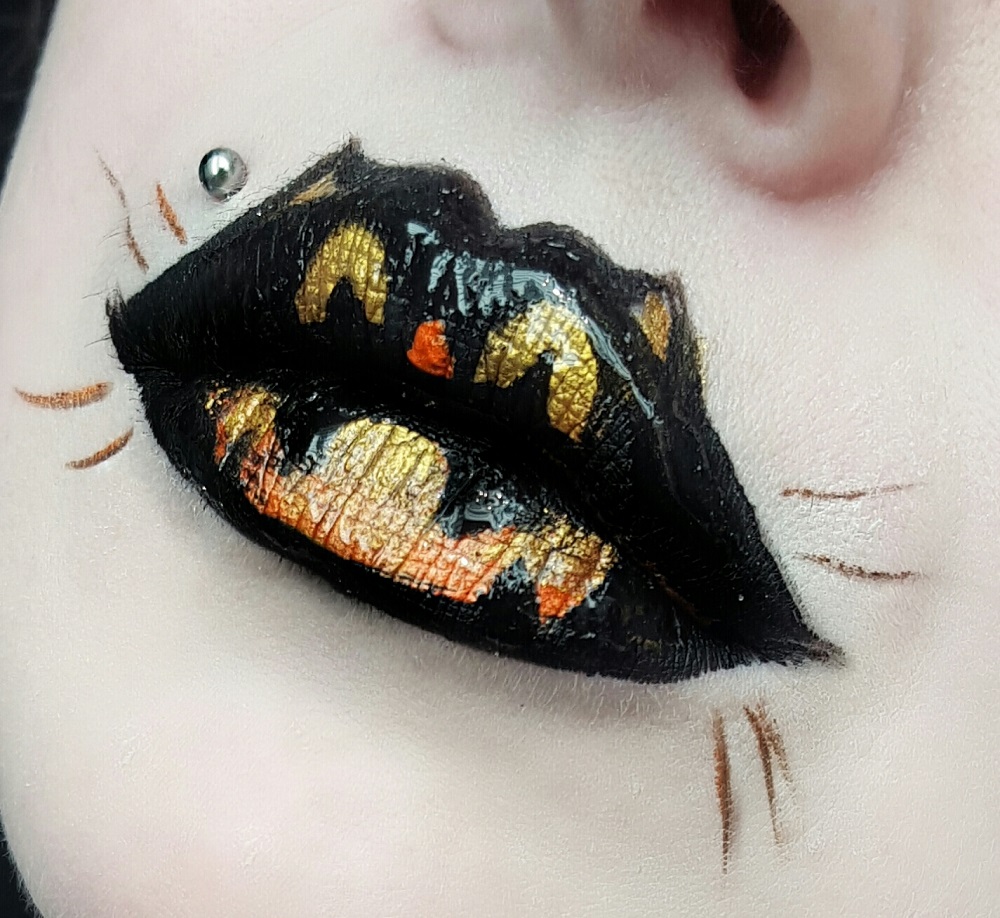 (Optional : finish with a little clear gloss)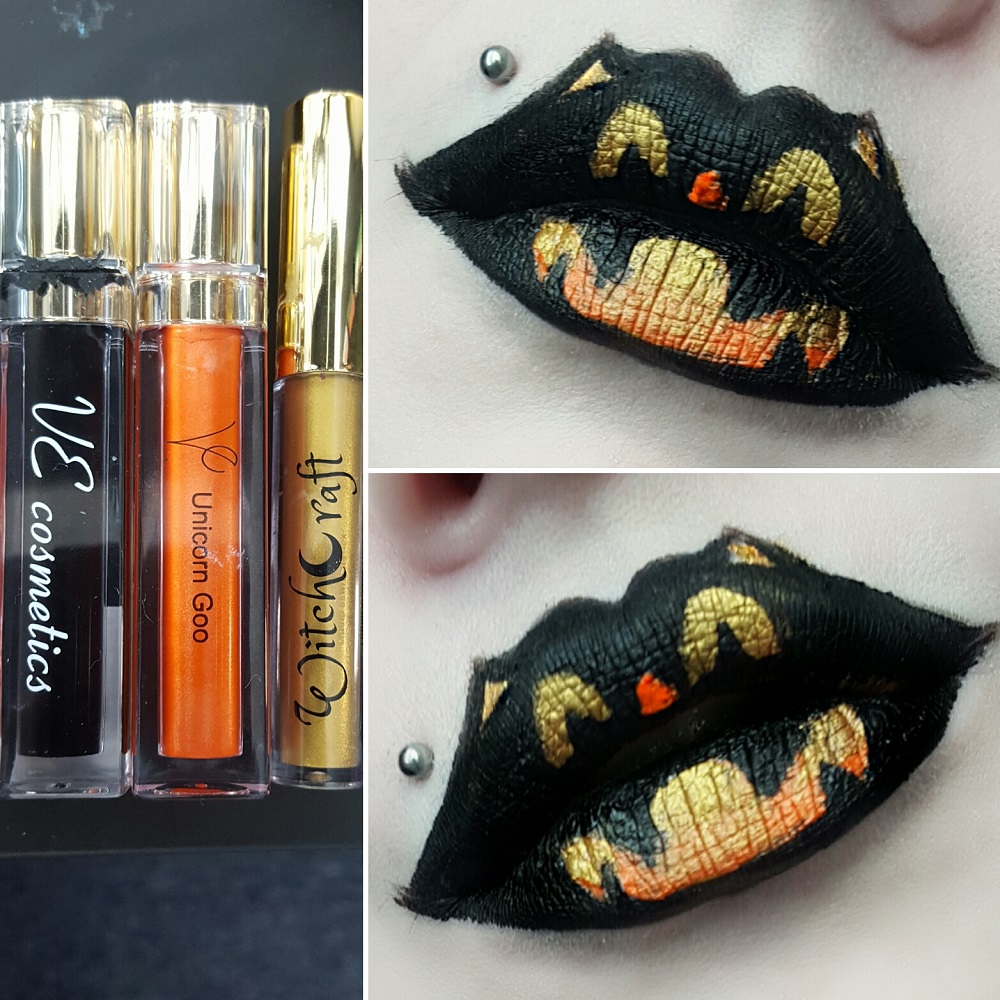 By Alice Bizarre
https://www.facebook.com/alicebizarremakeup/
Alice Bizarre is an SFX make-up artist and film writer, a prop maker and prosthetic sculptor based north of London.Wife of a wolfman and mummy of a baby bat.