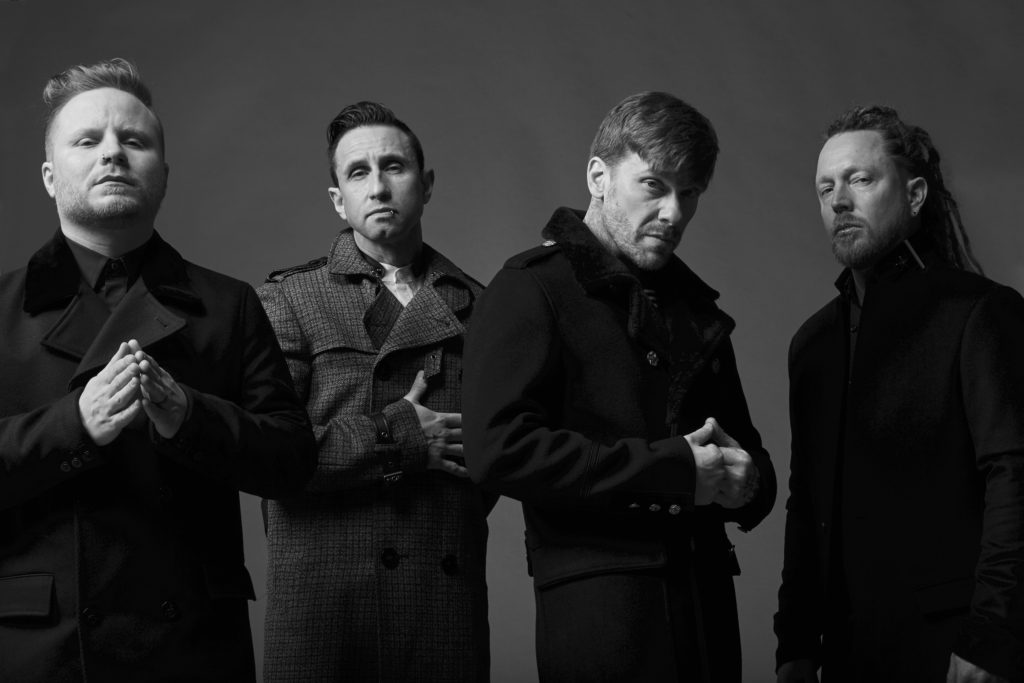 SHINEDOWN has announced the release of sixth studio album, Attention Attention on 4th May via Atlantic Records.  The lead single Devil is out today along with the track's accompanying video – https://youtu.be/_AsPY1bQx70.  Directed by Bill Yukich (Beyoncé, Marilyn Manson, Wiz Khalifa), the visual for Devil is a dramatic and visceral introduction to the album.
Attention Attention is available for pre-order today from all DSPs –https://lnk.to/AttentionAttention. Deluxe album bundles are also available at the official SHINEDOWN webstore, including the limited transparent yellow double vinyl, a 3' x 5' flag and exclusive Attention Attention and Devil t-shirts. The first 500 Ultimate Vinyl and first 500 Ultimate CD bundle purchasers will receive a signed copy of the album.
The 14-track album, SHINEDOWN's most raw and personal to date, is a mental, emotional and physical journey that follows an individual from life's lowest lows to the highest highs, as anxieties dissipate and demons disappear.  Album opener and lead single Devil sets the stage for what's to come. The story that unfolds as the album progresses is a powerful statement about the resolve of the human spirit, our will to overcome struggles and the importance of respecting and leaning on one another.  On Kill Your Conscience, a snarling refrain is instigated by the pitfalls of social media.  Elsewhere, Get Up is an encouraging lyrical ode set to piano that speaks to struggles with depression. The energized distortion of The Human Radio is a rousing call to action to keep fighting together for survival and truth.  Album closer Brilliant packs a punch as fears finally evaporate and strength returns.
Given the deeply personal nature of the record, SHINEDOWN went in-house for production for the time ever, enlisting bassist Eric Bass to produce and mix the album in its entirety.  Attention Attention ushers in SHINEDOWN's biggest and boldest chapter yet, as they once again uproot convention and deliver a cinematic body of work.
SHINEDOWN begin a world tour in March in the US.
The band hit UK shores this summer, playing a main stage slot on Sunday 10th June at Download Festival.
For more info on SHINEDOWN point your mouse at www.shinedown.com, www.facebook.com/shinedown
www.instagram.com/shinedown/ or www.twitter.com/shinedown
Photo Credit: Jimmy Fontaine