Skindred, Raging Speedhorn & Evarose – O2 Academy, Oxford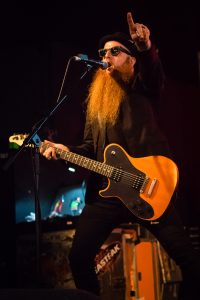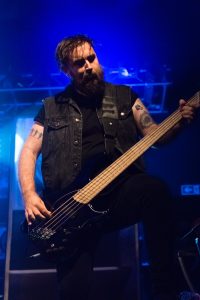 Local emo punk outfit Evarose open up the proceedings with their undeniable energy getting a warm reception from the crowd who seem to be out and about early tonight.
They're followed by the brutal Raging Speedhorn who soon get the punters whipped into a frenzy, which to be fair is what these Corby bruisers do best! After a few goes to get the circle pits going the front of the crowd eventually transforms into a mosh pit deemed worthy by the band and by the time Skindred take to the stage the sold out venue is packed and ready to set it off.
There have been many bands that have entered the stage with the Imperial March, but only one band has ever claimed it fully as their own. With the showmanship and humour characteristic of their shows Benji Webb effortlessly leads the crowd through a greatest hits set, there's something from every album here. 'Under Attack' rolls into 'Rat Race', 'Doom Riff' and then 'Ninja'.
Benji gets the crowd bouncing with 'Jump Around' before Sound 'The Siren'. He teases the band with 'Pressure', telling them they're not ready for that song, driving the crowd into frenzy. His up yours to pop music strikes a chord with everyone before launching into 'Trouble'.
There's an emotional moment during 'Saying It Now', before the tempo is ramped up again with 'Kill The Power' and anthem song 'Nobody'. The crowd are climbing and jumping each other and the O2 is so hot and sweaty that steam is visible rising from the masses. By the time the show ends on 'Warning' the condensation is falling back on the crowd like rain.
Another triumphant show from one of the best British bands we are so very proud to call our own.
Review & Photos By Mark Bestford