Tribe Of Ghosts release new single and music video 'FALSE GODS'
Celebrating single release as the opening act on URNE's A Feast On Sorrow UK tour this December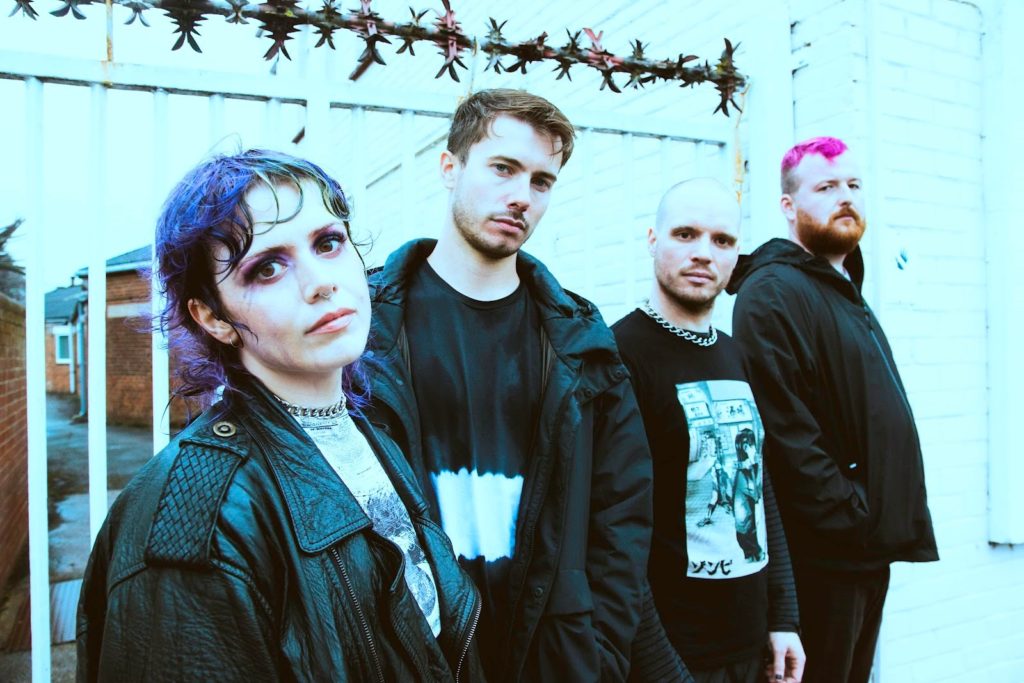 Brighton's Industrial/Post Metal quartet Tribe Of Ghosts will be releasing their new single FALSE GODS on Monday 20th November on all major streaming platforms and Bandcamp. FALSE GODS is a grotesque fusion of 90's R'n'B, aggressively sugary hyperpop, rave and sludge – all used to illustrate the mind of the ruling class. Lyrically pulling on conspiracies, rituals and climate destruction, Tribe Of Ghosts delve deep into the psychology of the lust for power whilst holding a mirror of society's idolisation of malicious figures.
Click On The Image Below To View The Video For False Gods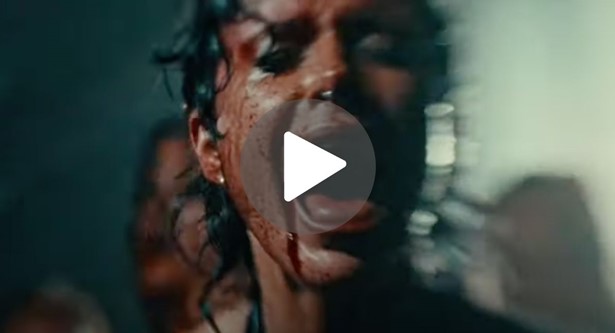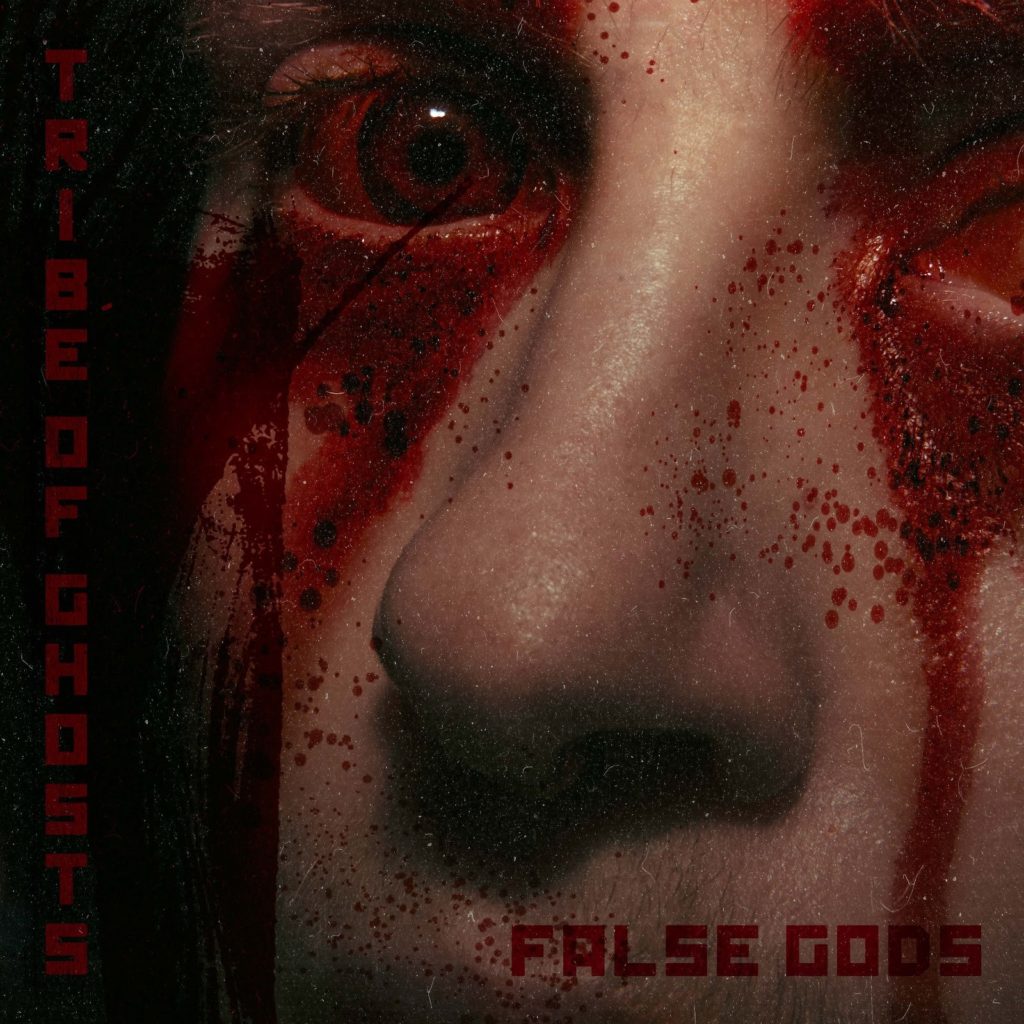 "With FALSE GODS, we wanted to create something that would simultaneously seduce and disturb. We wanted to play on the idea that not only do a ruling class acquire suffering for power, but they are aroused by it. Using the trojan horse of a pop-song structure, we want the listener to wrestle with their morality and give them the space to pour out their rage at the state of the world and the feelings of powerlessness under the political elite." 
– Vocalist Beccy Blaker
Supplementing the single is the visceral and bloody Music Video directed by Theodore Swaddling, which plays on the imagery of secret societies, torture and blood rituals.
"We wanted to play with the idea of the band having their own ritual-esque scenes outside of the main performance, with a narrative that ultimately brought the two elements into the same world. The 'antagonist' characters work to torment and subdue the band which then contextualises the performance elements… that works to drive the story into the final act."
– Director Theodore Swaddling
Tribe Of Ghosts will be celebrating their release over December as special guests for the incredulous URNE's A Feast On Sorrow UK tour alongside Mountain Caller. This will be the band's first UK tour after their triumphant Bloodstock 2023 Sophie Lancaster stage performance and will prime the quartet for their upcoming Takedown festival and Uprising festival performances in 2024.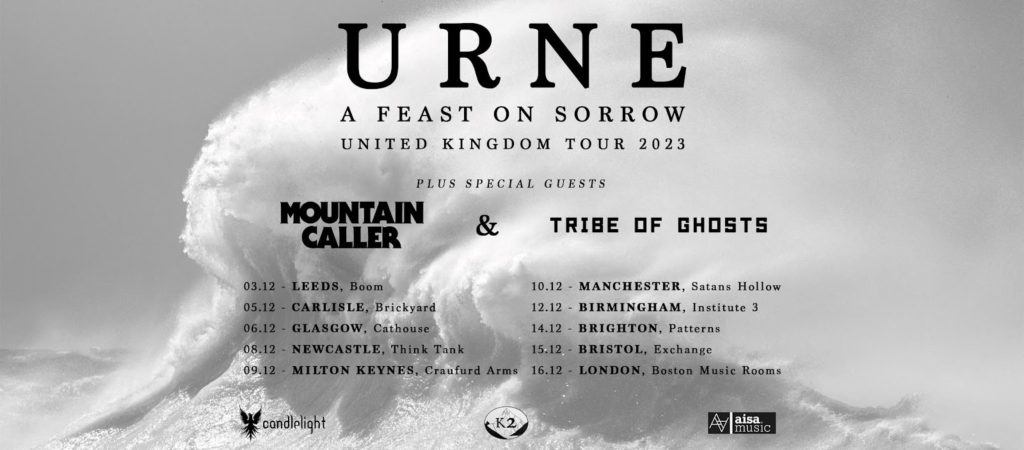 A Feast On Sorrow UK Tour dates
03.12 – Leeds, Boom
05.12 – Carlisle, Brickyard
06.12 – Glasgow, Cathouse
08.12 – Newcastle, Think Tank
09.12 – Milton Keynes, Craufurd Arms
10.12 – Manchester, Satans Hollow
12.12 – Birmingham, Institute 3
14.12 – Brighton, Patterns
15.12 – Bristol, Exchange
16.12 – London, Downstairs at the Dome
(formerly known as Boston Music Rooms)
Follow The Band: