Fear Factory/Butcher Babies/Ignea/Ghosts Of Atlantis
Nottingham Rock City – 27/10/2023
It's very early doors tonight in an effort to squeeze in this magnificent four act line up with a 10pm curfew in place. So it's no surprise Rock City is still in the process of filling up when Ipswich's gnarliest sons Ghosts Of Atlantis hit the stage. Those that do see the full set are treated to a fine performance that proves being at the front of the queue was well worth the effort. It's a hit the ground running show that sets the bar high for the rest of the evening.
.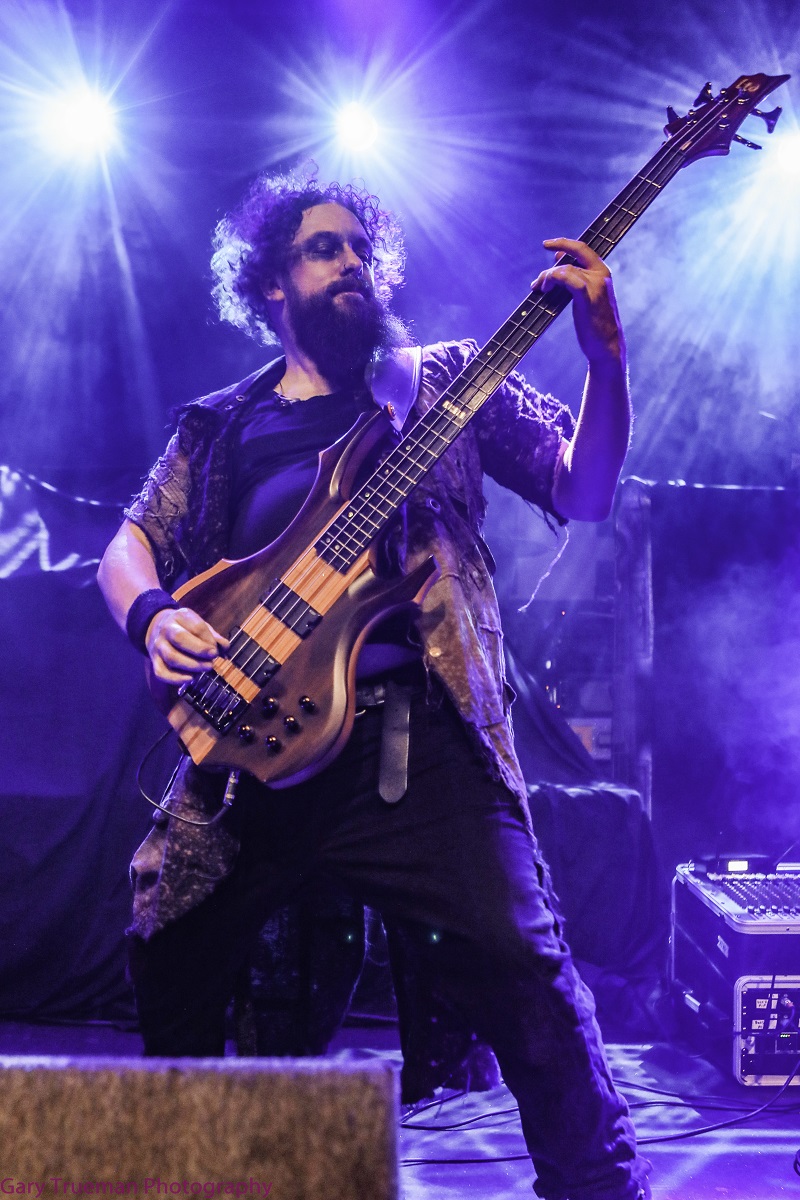 .
Ukrainian melodic metallers Ignea were always going to have the crowd on their side tonight. It's impossible not to admire their fortitude touring at this very difficult time. It has to be said though that they nail it with music of real depth and quality. Helle Bohdanova's vocal ranges from guttural deathness to ethereal magnificence, often changing between the two in the blink of an eye. The Kviv five piece are a noticeably tight unit. They'd be a great fit for some summer festivals next year.
.
.
Butcher Babies are without Carla Harvey for this tour as she undergoes eye surgery. So it's up to Heidi Shepherd to pull a double duty on vocals which she pulls off with aplomb. While we miss those duet moments this is a fantastic showing with Henry Flury and Ricky Bonazza helping to fill in with the legendary frantic mobility of a Butcher Babies show while still delivering a metal master class on guitar and bass. All the while Chase Brickenden underpins everything behind the drum kit. The songs fly by at breakneck speed, an indication of how enjoyable this whole set is. Get well soon Carla, the guys did you proud tonight.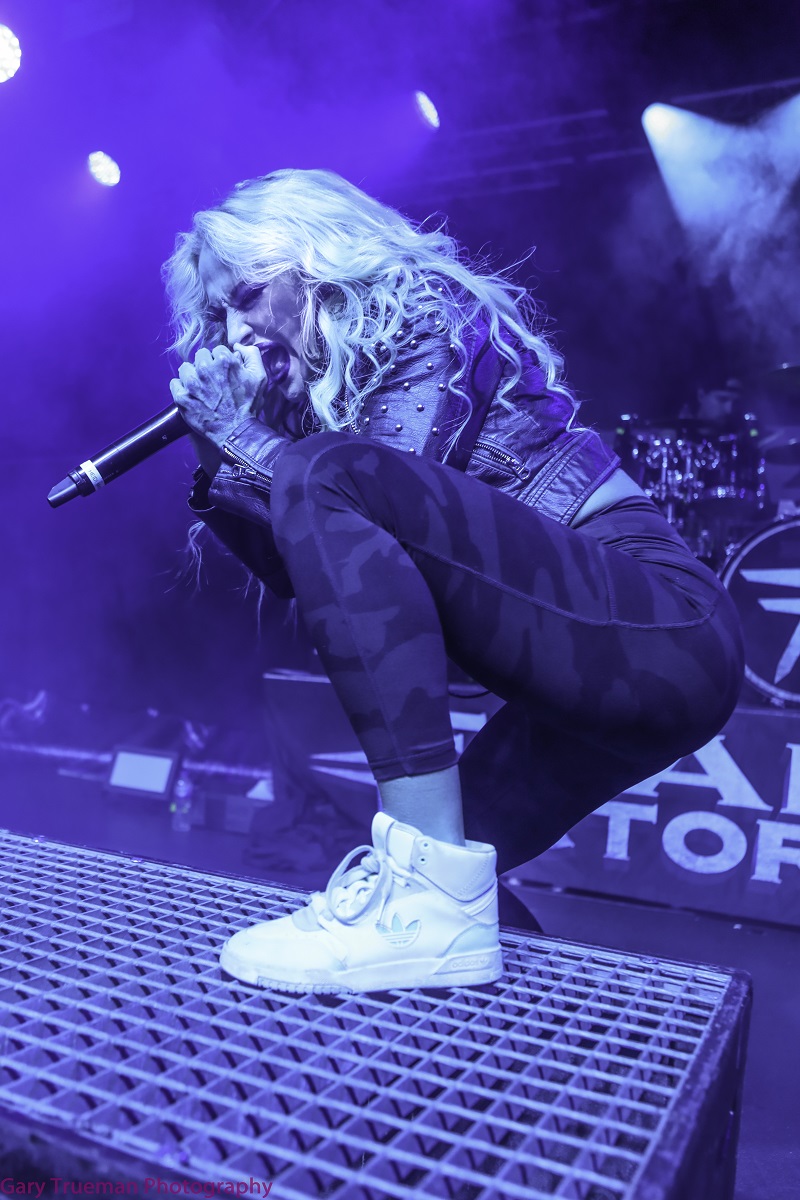 .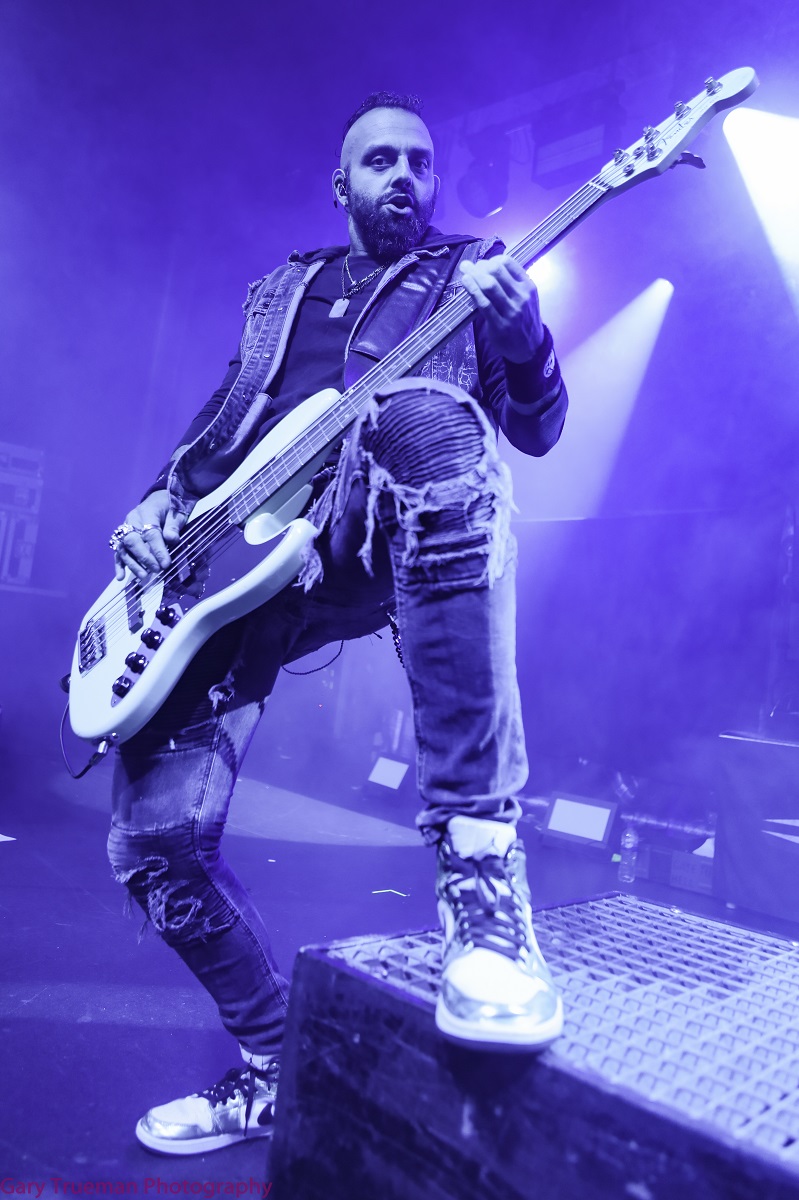 .
It's not been the smoothest of rides for Fear Factory over the years. Through it all though Dino Cazares has survived as the sole original member. 2021 album 'Aggression Continuum' was very well received by both fans and critics. Tonight you can hear why, especially with new singer Milo Silvestro putting in such a strong showing. With Burton C Bell gone many might have thought the edge would be lost in a live environment. In fact this show proves the opposite with Fear Factory reinvigorated. The material played is a mix of newer stuff as you'd expect, and the older favourites. They knit together well with the flow never getting bogged down. Silvestro is immense making the songs his own rather than trying to impersonate Bell. So older fans shouldn't worry, this version of the industrial metal innovators is just as strong as before, if anything dare we suggest – stronger. Fear Factory look like they've still got plenty of fuel in their tank yet!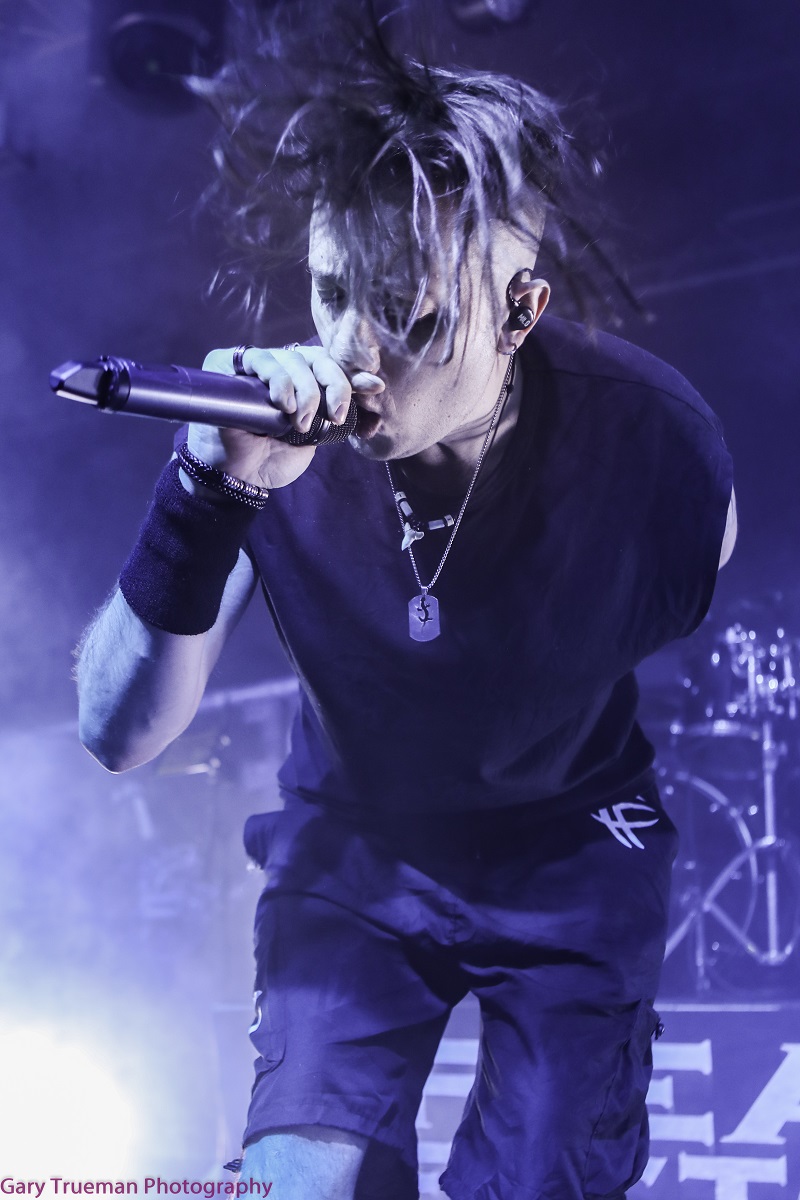 .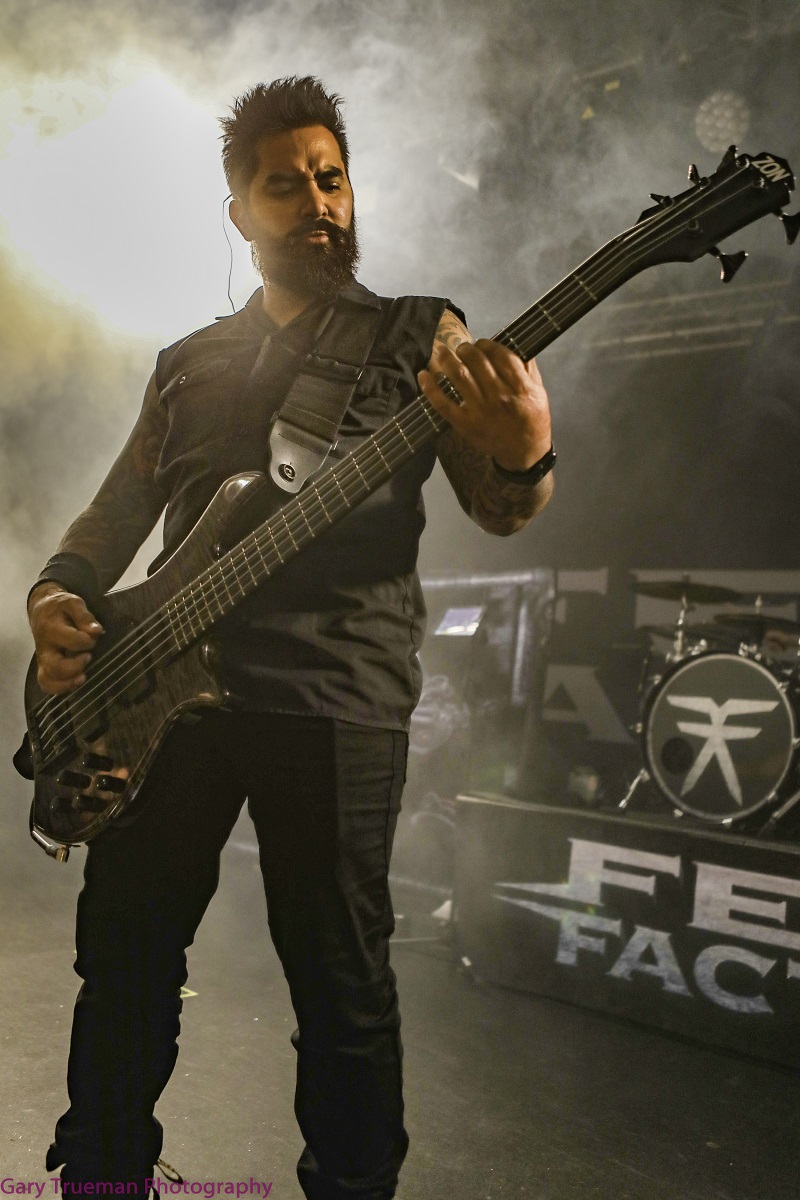 .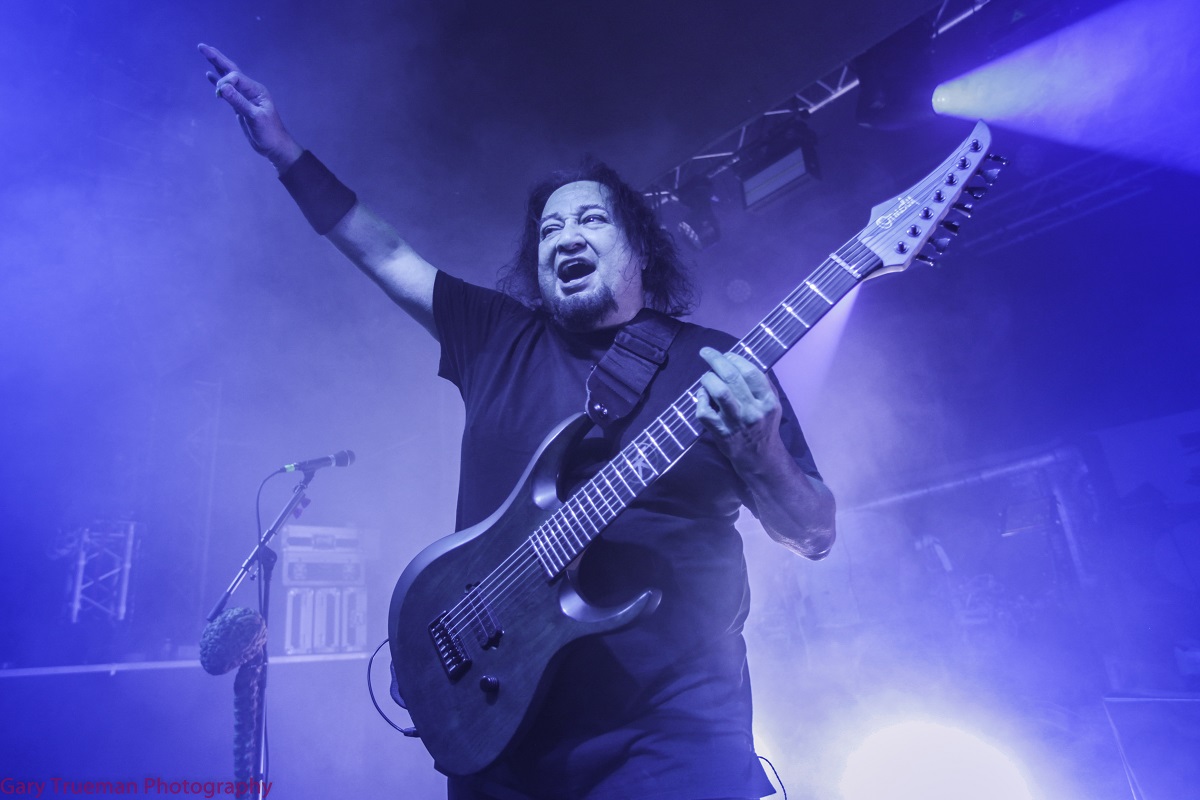 .
Review and photos by Gary Trueman