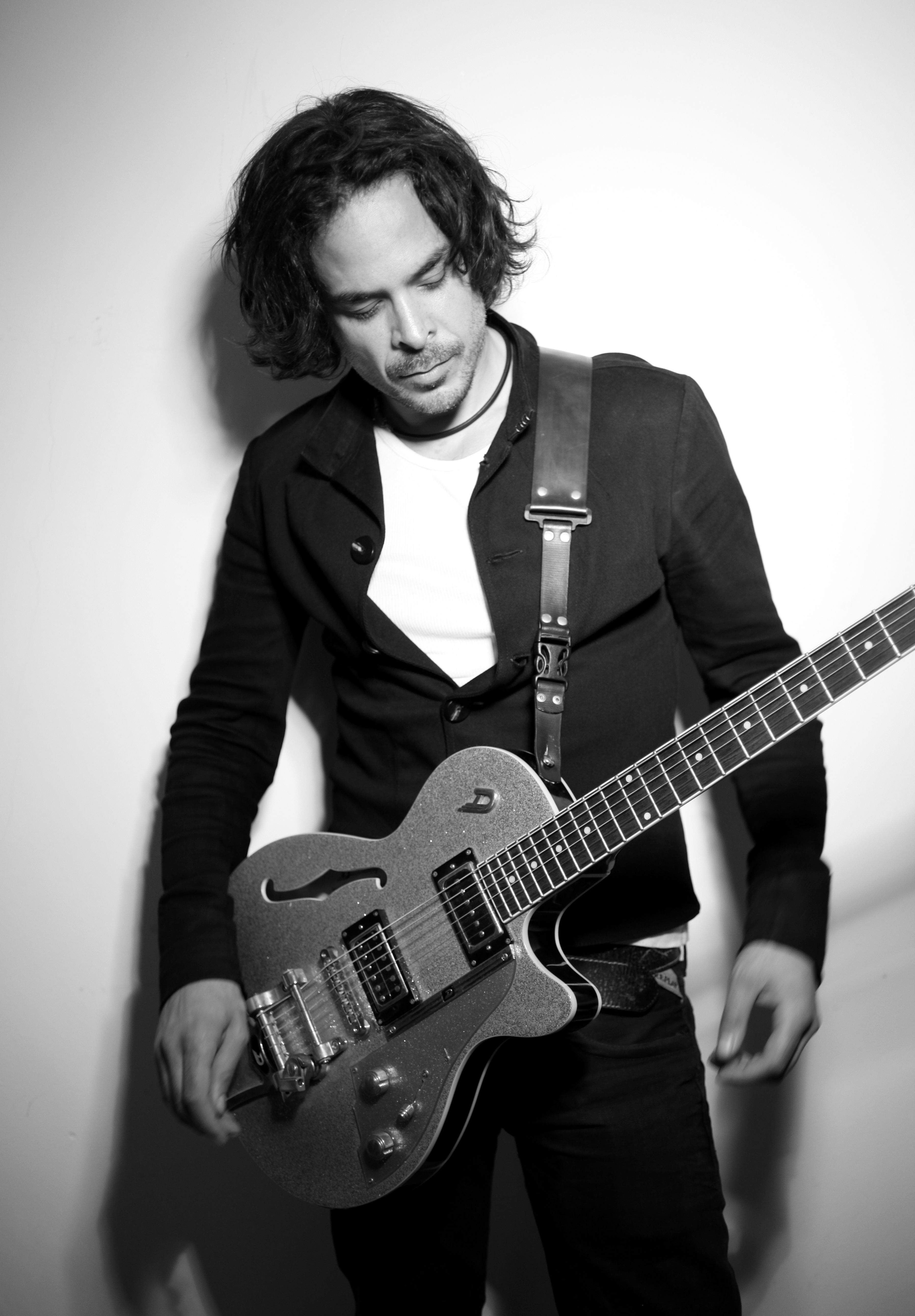 Guitarist Geoff Tyson's New Album Set For Release
"Drinks With Infinity" To Be Released Through Cargo Records On July 31st
US guitarist Geoff Tyson is set to release his latest record, "Drinks With Infinity", through Cargo Records on July 31st! While no live dates are confirmed for the remainder of 2020, the album has secured excellent reviews in the likes of Powerplay Magazine and Fireworks Magazine in the UK.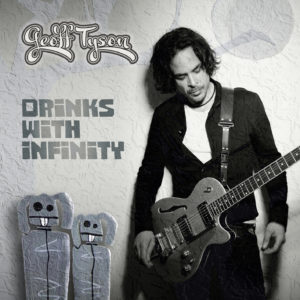 The track listing for the album is:
Six Weeks Of Tina
Shag
Strawberry Napalm
Like Life Is Set In Stone
Bark
Asabara
Monkey Love
Freckle
Are You With Me?
Liquid Kitty
Geoff Tyson started his musical journey at the age of 3, when he started classical piano training. He played until his early teens until he heard Eddie Van Halen and he knew that guitar was his calling.
At 13 years old, Geoff started studying guitar with Joe Satriani, and refined his skills jamming with high school mates Alex Skolnick, Charlie Hunter, Jude Gold, and Joshua Redmond. Geoff is one of two students Satriani has said 'Graduated' from his lessons (the other being Steve Vai.) During one of his last lessons, Joe gave him a cassette of his then unreleased album "Surfing With The Alien" and Geoff knew Joe wouldn't be teaching much longer.
Geoff started writing and recording music at 15, and in one recording session, met Eric Valentine and Dan Arlie and went on to record for years with the band that would become T-Ride. The band was formed in 1986 and went on to release their self-titled debut album on Hollywood Records in 1992.
Geoff recorded and toured with T-Ride until 1994, with music videos featured on MTV. Songs from the album also featured in various movies and television shows including Luxury Cruiser in the soundtrack of 1992's Encino Man, Zombies from Hell in the movie Captain Ron and Bone Down in an episode of Baywatch. T-Ride toured the world with Ugly Kidd Joe, Joe Satriani, White Zombie, Tora Tora and Asphalt Ballet.
After T-Ride disbanded in '94, Geoff continued as a recording studio entrepreneur and producer. He wrote songs for HBO, MTV, UFC, and had his songs featured in TV commercials for Blackberry, Macy's, and Lacoste. Tyson recorded with Snake River Conspiracy who's debut album was released on Reprise Records in 1999, and toured with Filter, Monster Magnet, Queens of The Stone Age and A Perfect Circle.
In 2003, Tyson created the band Stimulator with singer Susan Hyatt, and signed a record deal with Universal Music in 2005. Stimulator had songs featured in the Walt Disney Movie "Ella Enchanted", MTV's "The Real World". Stimulator toured the world with Duran Duran, The Go-Go's, and featured on Van's Warped Tour. In 2007, Geoff moved to Europe and toured with the Geoff Tyson Band, releasing several albums, touring with Nazareth and Fun Lovin' Criminals.
Geoff now lives in Prague, Czech Republic where the Geoff Tyson Band hit the top of the radio charts. He continues to play festivals throughout Europe.