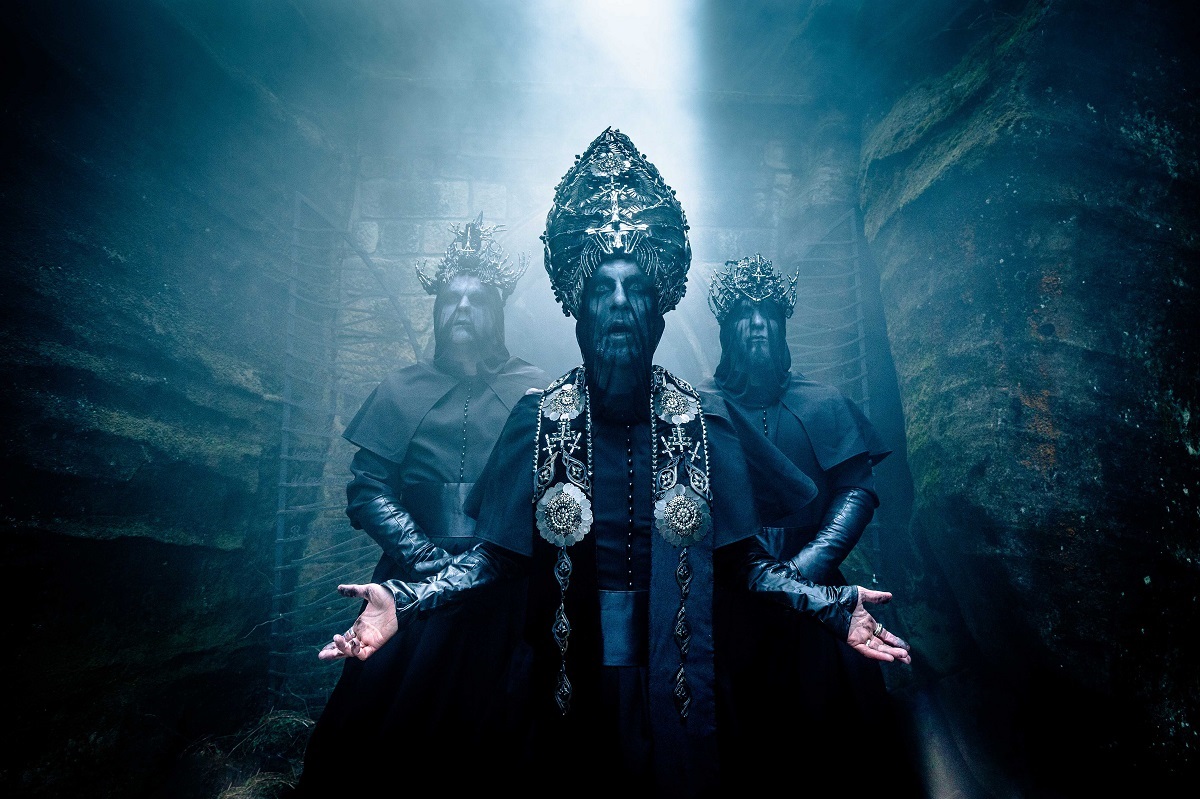 BEHEMOTH Reveal New EP, 'A Forest' Featuring Niklas Kvarforth
On 29th May, BEHEMOTH return with a new EP, 'A Forest', available worldwide through New Aeon Musick, via The Orchard.  Pre-order A Forest digitally or physically over at behemoth.lnk.to/AForest.
The 4-track collection's title track is BEHEMOTH's interpretation of The Cure's atmospheric classic and features guest vocals from Shining (SE)'s Niklas Kvarforth.  Kvarforth also appears alongside BEHEMOTH frontman and visionary, Nergal in the accompanying video, directed by Claudio Marino.  Check it out here.
Also included are two brand new BEHEMOTH tracks, 'Shadows Ov Ea Cast Upon Golgotha' and 'Evoe'.
Nergal informs us, "Covering music outside of metal is a challenge – covering legendary music is an even greater challenge…that is what drove us throughout this process. A lot of bands try it and a lot of bands fail; subjectively, I love the outcome and it ranks amongst my favourite Behemoth covers alongside Killing Joke's Total Invasion and Siekiera's Ludzie Wschodu.  For the second time in 2020, I've recruited Niklas Kvarforth from Shining. Niklas' psychotic appearance, attitude and vibe was a key element to our representation of the music and the only man who could give the performance the same depth as the original.
On top of this, the 'A Forest' EP contains two brand-new Behemoth songs, 'Shadows Ov Ea Cast Upon Golgotha' and 'Evoe'.  The tracks act as a continuation on from [current album] 'I Loved You At Your Darkest' – no more, no less.  We hope this brings some respite for anyone struggling during these strange times on our planet!  Stay safe, stay positive, Hail Satan!"
'A Forest' track-listing;
A Forest (feat. Niklas Kvarforth)
A Forest (Live from Merry Christless, Warsaw)…
Shadows ov Ea Cast Upon Golgotha
Evoe
BEHEMOTH have been touring relentlessly in support of their 2018 studio album, 'I Loved You At Your Darkest', most recently as special guests on SLIPKNOT's sold-out European arena tour in early 2020, which saw the band play to their biggest indoor crowds to date. Previously the band were honoured to accompany SLAYER on several legs of their final world tour.
'I Loved You At Your Darkest' was met with broad critical acclaim upon its release in 2018 and marked a milestone in the band's history, not only being their most successful album in their career so far, but also as an audiovisual masterpiece.  It's intricate and blasphemous artwork was showcased in several special gallery events across the globe, while musically, the album's vicious, yet deeply emotional tracks ignited an inferno, razing Christianity's narrow minded bigotry down to the ground.
You can purchase or stream I Loved You At Your Darkest right now at: https://behemoth.lnk.to/ILYAYD.
BEHEMOTH online:
http://www.behemoth.pl
http://www.facebook.com/behemoth
http://instagram.com/behemothofficial
https://twitter.com/behemothband