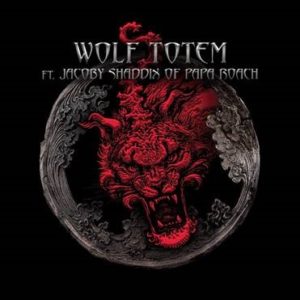 The HU Featuring Jacoby Shaddix (Papa Roach) New Video Features Footage From Better Noise Films' The Retaliators
New York, NY – April 10, 2020: Mongolian rock sensation THE HU is releasing a brand-new music video for "Wolf Totem" featuring Papa Roach front man Jacoby Shaddix.  The video is the first from the soundtrack of The Retaliators, a new horror-thriller from Better Noise Films, and features footage from the film. This new version of the video comes on the heels of the tremendous success of the original, which has over 10 million views online
Watch "Wolf Totem ft. Jacoby Shaddix" HERE
THE RETALIATORS is a high-octane horror-thriller, starring Michael Lombardi (FX's Rescue Me), Marc Menchaca (Ozark, The Outsider) and Joseph Gatt (Dumbo), with special guest appearances by some of rock music's biggest names; Tommy Lee, Five Finger Death Punch, Jacoby Shaddix (Papa Roach), The Hu, Ice Nine Kills, Escape The Fate and more. The film was written by Darren Geare and Jeff Allen Geare, and directed by Bridget Smith. It will be released in Fall 2020.
The original version of "Wolf Totem" charted at #1 on Billboard's Hard Rock Digital Song Sales chart back in April 2019 and is featured on THE HU's Top Ten-charting debut album THE GEREG (Better Noise Music). This is the band's second single to go to Active Rock Radio, after "Yuve Yuve Yu" featuring Danny Case (From Ashes To New) peaked at #4.
"I'm honored to be part of such a powerful new blend of rock n roll," says Shaddix. "The Hu are the real deal. Don't sleep on this."
THE HU has been making waves across the globe with sold-out shows and festival appearances presenting their signature brand of "hunnu rock" –a one-of-a-kind mixture of Western rock music combined with traditional Mongolian instrumentation and throat-singing in their native language.
The band has achieved wide critical acclaim and appeared on many 2019 year-end best-of lists. Loudwire listed THE GEREG among its Top Albums of 2019 and Revolver Magazine listed the band's video "Great Chinggis Khaan" among the year's Top 10. In the UK, THE GEREG placed among Top Albums of 2019 in Classic Rock and Metal Hammer magazines.
For more information on THE HU, visit: