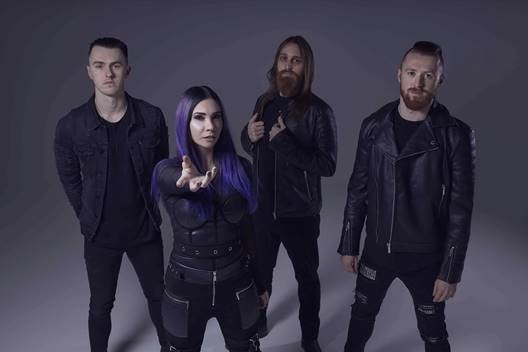 Acclaimed UK Alt-Metal Act Skarlett Riot Unveil New Video For Single 'Human' Out Now! 
First single taken from the upcoming new album, coming soon on Despotz Records
Check out the video here – https://youtu.be/-ivfC9XS3oI
Although it's seemingly been quiet in the Skarlett Riot camp, truth is they've been working non-stop on brand new music, the first result of which arrives in the form of long-awaited new single 'Human'. Embracing a more aggressive tone, Skarlett Riot are out to prove there is more to this young UK act than meets the eye!
Still led by the charismatic vocals of Skarlett, the band is a tighter, more powerful proposition, with harsh vocals complementing the melody throughout this track, without every losing sight of the outstanding melodic intent. Musically the band has come on leaps and bounds from previous releases and the addition of new bassist Tim Chambers has given the band a renewed impetus.
Their new album will arrive later this year via Despotz Records.
Connect with Skarlett Riot:
What the press had to say about 'Regenerate';
'Scunthorpe metallers storm back with supercharged second album' – Kerrang 4Ks
'…penetrative hooks and huge singalongs…' – Metal Hammer
'… the band sound spectacular…' – Powerplay 8/10
'… this is without question their best work to date' – Black Velvet 4/5
'…a giant step forward… one of the best of the UK's new young breed…' – Devolution