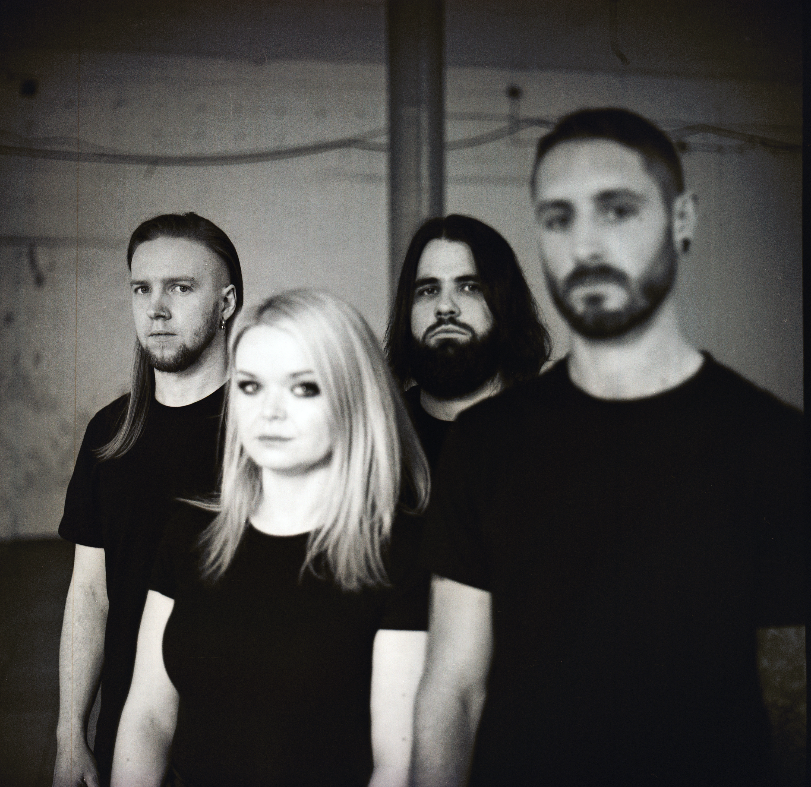 Dead Label Unleash New Video
Irish Quartet Reveal Riotous Clip For Triggered
Ireland's contemporary, groove-metal titans, Dead Label have returned with a brand-new video for the song "Triggered"! The band, currently touring with Gojira, are hard at work on their new record and preparing for summer dates, including shows in Germany and Holland with Jinjer and a mainstage appearance at Metal Days Festival in Slovenia!
You can find the video here: https://www.youtube.com/watch?v=-c2oFFxzTbA
The band are set to appear at the following dates this summer:
July 19th – July 21st – Knockanstockan Festival – Blessington, Dublin, Ireland
July 24th – MetalDays Festival- Tolmin, Slovenia
August 11th – Baroeg Rotterdam (Supporting Jinjer-Sold Out) – Rotterdam, Netherlands
August 22nd – Posthalle Würzburg (Supporting Jinjer) – Würzburg, Germany
There are not many self-financed unsigned, bands that can claim to have performed in North America, Japan, UK and mainland Europe, shared stages and tours with Machine Head, Fear Factory, Gojira, DevilDriver, performed at Download Festival UK, Bloodstock Open Air (twice), Hammerfest and Metal Days. However, Dead Label have done just that; with a work ethic that's driven with levels of determination only few could understand, the Kildare-based four-piece have rattled the international metal scene for the last decade thanks to their infectiously heavy brand of modern metal.
With a sound that has evolved into a unique cross-pollination of thrash and death elements, topped with glorious hardcore undertones here and there, Dead Label have grown outside of their local scene as international artists, thanks to their 2015 debut album 'Throne of Bones'. 2017's single/video release 'PURE CHAOS' has racked up an impressive 110K (and counting) views, attracting huge media and label interest, as well as the track being featured on the overmount for Metal Hammer's March 2018 issue, and also used exclusively for Bloodstock Open Air's 2018 TV promotion campaign.
With the follow-up to 2015's LP very much underway, Dead Label have been demoing new tracks since March 2018 and are currently in the process of putting the final touches to their yet to titled new studio album. The bands growing popularity continues to bleed into the mindset and playlists of heavy music fans around the globe, thanks to the recent release of 2019's new singles/video's 'FALSE MESSIAH' & 'TRIGGERED. Having just completed Camden Rocks Festival in London, Dead Label will hit the road with Alien Weaponry before their scheduled headline slot at Ireland's Knockanstockan Festival, Boomtown Fair (UK), Metaldays mainstage (Slovenia) and mainland EU dates with Jinjer.
For more info on the band please head to: https://www.facebook.com/DeadLabel