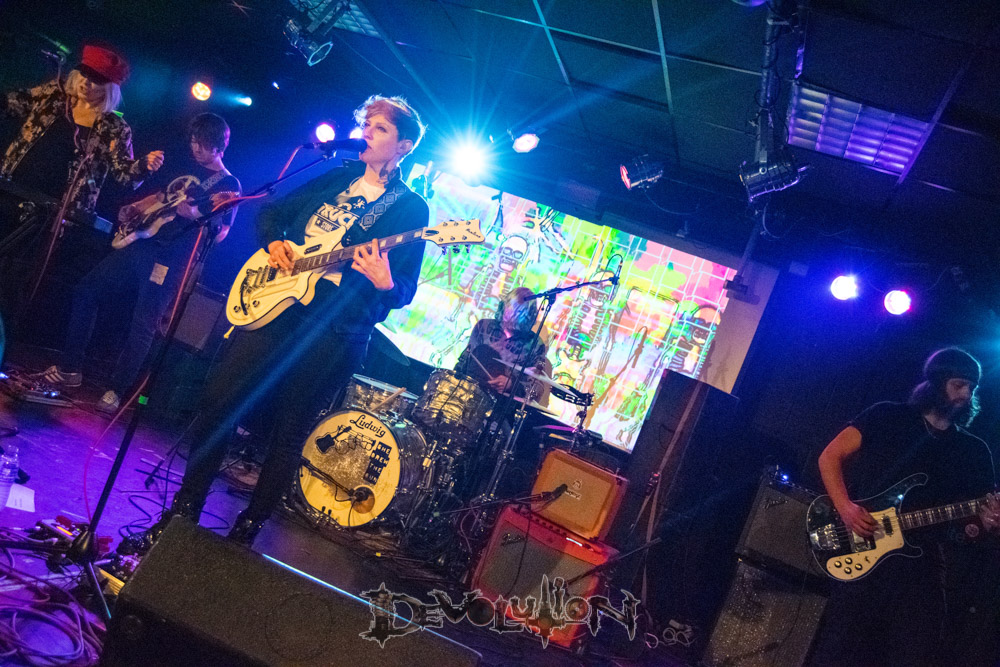 She Drew The Gun – The Bullingdon, Oxford – 01/03/2019
It's good to leave your comfort zone occasionally, and when asked if I'd like to go and see an indie pop band the response was "sure, why not?" Hopes aren't high, the expectation is for a barely filled room to see a band I've never heard of from Wirral. Needless to say, expectations are blown completely away at what turns out to be another sold out show on a sold out tour. Support comes from fellow Scousers Nick Ellis and Man & The Echo.
The odd one out of the three bands is Nick Ellis. It's just himself, his guitar, and a stripped back backing track. As a singer/song writer there's an unmistakable twang that puts him closer to the northern England country and western club circuit. But it's one with black leather jacket and rock and roll attitude of Johnny Cash that draws the crowd in rather than putting them off. It's an odd choice, but one, given his Liverpool origins, that works well for the evening's theme.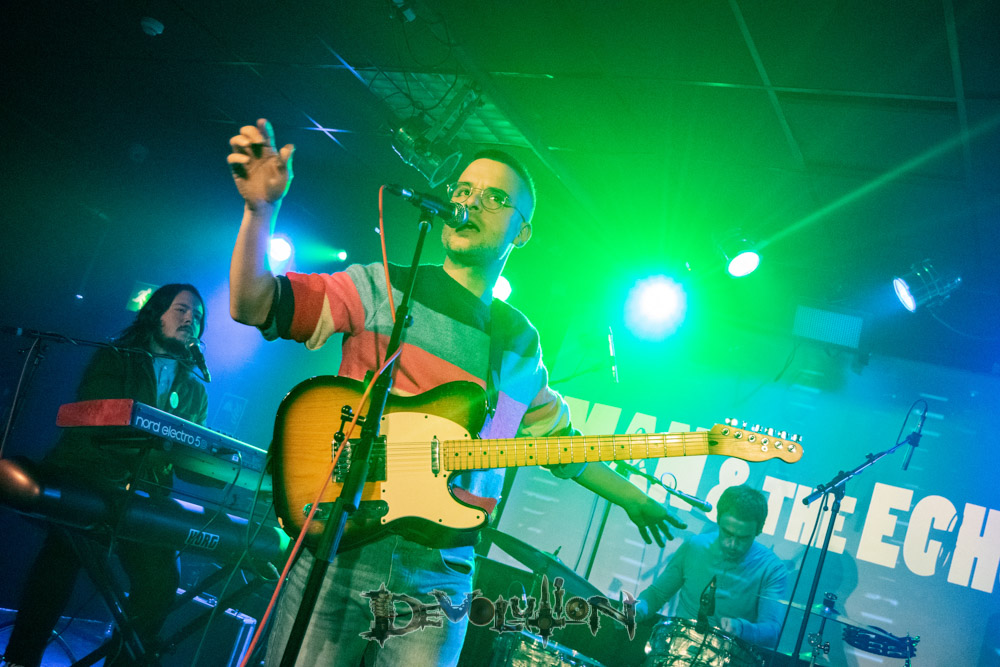 Next up is Man & The Echo, another northwest England band, this time from Warrington. The only way to describe them is quirky indie rock. There are shades of Arctic Monkeys mixed with Talking Heads, with a touch of lounge music. They've certainly brought their fans along though and they prove popular with them.
She Drew The Gun are last up and given the opening acts there is no expectation of what is about to happen. With guitar in hand, and a full band behind her, Louisa Roach steps out and dispels the impression that they're just another indie band playing a small venue in Oxford on a Friday night. They are described as psyche pop but they are so much more, rolling the musical tunes of Edie Brickell into the lyrical complexity of Aurora Aksnes, with the poetry of John Cooper Clarke. It's the political edge to the songs, coupled with a distorted guitar sound that belies a punk heart hidden in an indie package. Coupled with vocals that strip the soul bare it isn't long before everything else is forgotten and all that remains is the moment. By the end of the night a show that was just a filler for a Friday night becomes a memory of seeing a band that is already far too big to be playing small venues. This isn't just stepping out of my comfort zone, it's discovering a completely new zone that I didn't know I needed in my life.