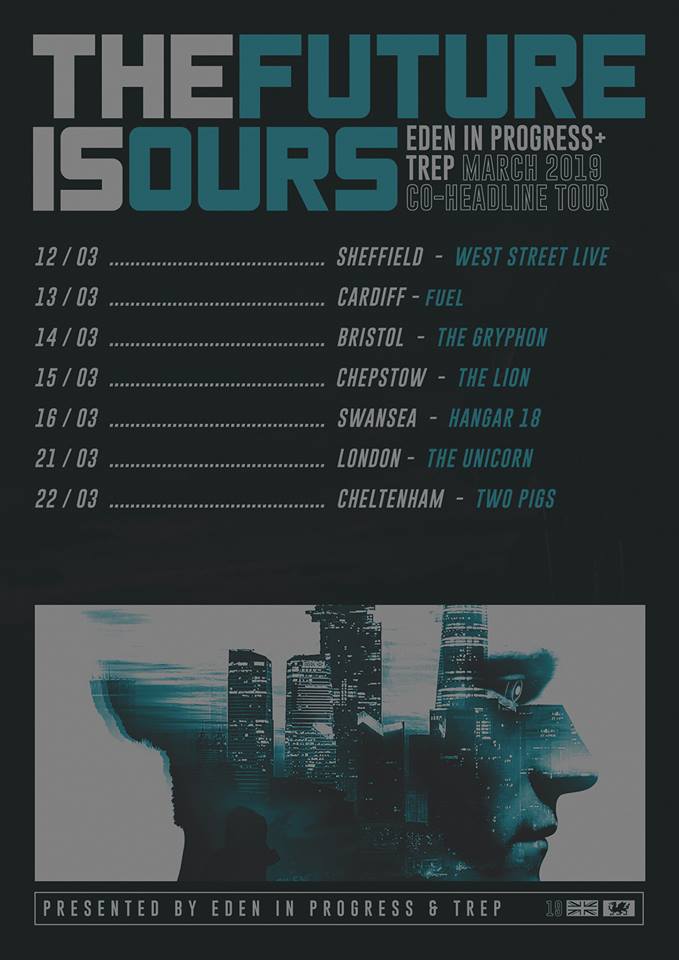 Welsh Alt-Metal Trio TREP To Hit The Road
Band Announce UK Tour In Support Of New EP
Welsh alt-metal trio TREP are set to tour the UK in support of their latest EP "Lucian", which is set for release on March 18th. The band will co-headline alongside Eden In Progress as part of the "The Future Is Ours" tour.
The tour will be hitting the following cities:
March 12th – West Street Live – Sheffield
March 13th – Fuel – Cardiff
March 14th – The Gryphon – Bristol
March 15th – The Lion – Chepstow
March 16th – Hangar 18 – Swansea
March 21st – The Unicorn – London
March 22nd – Two Pigs – Cheltenham
Formed in 2017, Cardiff based alt-metal trio TREP have spent the last few years gathering steam throughout South Wales
After the initial welcoming of TREP's "Silence the Crows" demo in July 2017, the band will be re-releasing it as a single in January 2019 to accompany the full release of their first EP titled 'Lucian' on March 18th. It will be the first of two EPs that will combine to create an elaborate story. The lyrical themes across both releases will deal with dystopia, a dictatorship and the use of technology for a chance at a better world; but at what cost?
Musically akin to Volbeat, Shinedown and Thrice; the band blend walls of guitars, three-part harmonies and some excellent duel guitar work. Tracks like aforementioned lead single "Silence The Crows" careens through a massive choruses before sailing on to a stunning solo that wouldn't be out of miss on an Avenged Sevenfold record. Elsewhere closer "Better World" is a track seeking solace in a technological void, veering between groove laden guitar work and fabulous dual vocal work.
To coincide with their EP release, TREP will be setting out on their first UK tour in March 2019, playing at multiple venues across England and Wales. The band will also be competing in the Bristol – Metal to the Masses competition, to win a chance at playing Bloodstock Open Air 2019, as well as headlining festivals around South Wales.
For more info on the band head here: https://www.facebook.com/TrepBand/