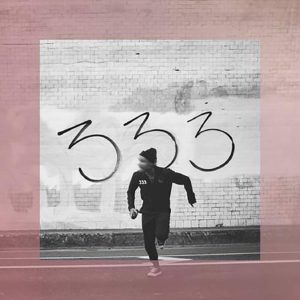 Fever 333
Strength In Numb333rs
(Roadrunner UK)
'Strength In Numb333rs' is the highly anticipated album from Grammy nominated Fever 333 who on January 18th will release a record that is already hands down, the strongest contender for album of the year – and this is in fact only their debut!
This ten track record is sheer intelligence, soaked in importance and relevance and Fever 333 could well be the musical remedy to those who have been looking for some sort of semblance and community acceptance within a world that is somewhat divided.
This powerful and exciting offering is impressive beyond measure with enigmatic frontman Jason Aalon Butler (ex-LetLive) exercising a vast and remarkable range of vocal styles lending his talent and unbridled passion to each track for which powerhouse guitarist Stephen Harrison (ex-Chariot) provides a monstrous musical backdrop to. It's a tale of unity and fighting the good fight by way of accepting change and letting everything crumble but then rebuilding to create a stronger more stable environment and life for the people. This could be seen as physically or metaphorically but one thing is for sure – these guys aren't fucking around and to squash any rumblings – they are most certainly not a Rage Against The Machine 2019 – far from it.
This offering is a unique and confident vast vortex of genres compiled of sounds that are highly politically charged, frantic, and melodic at times, aggressive, yet soothing with warmth and depth, and laced with bluesy, rap overtones that means this record is entirely accessible and a true champion in melding the very best of what the band have to offer.
A veritable musical feast allows for the guys to get their message of 'Community, Charity and Change' across as one massive broadcast spanning all stations and appealing to all ears that listen and that is one of the reasons why this album is so mind blowing. Strength In Numb333rs' isn't afraid to push heavy against the norm and the expected or the cliché and elevates the listener to a musical freedom upon every listen and that shit is rare but so very welcomed.
The infectious lead single 'Burn It' emphasises the rebuild and unity message, the bigger picture and the beacon of hope for the next generation – it's a solid striking tune that will lead these pioneers into the direct success they deserve and with this genius record I have no doubt that Fever 333 will become a very important band.
Review By Nickie Hobbs
https://www.facebook.com/fever333/