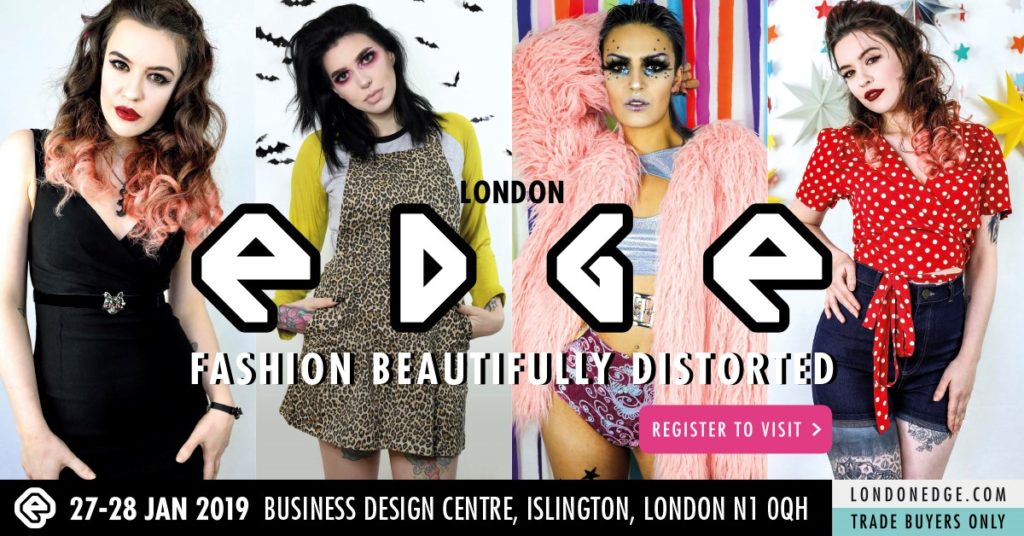 The New Digital Fashion Sourcing Platform.
Lifestyle Fashion Event Launches Market-Leading Online Incarnation
Leading the way in innovation LondonEdge have launched their online platform to connect buyers & sellers of lifestyle, alternative & youth fashion. The platform provides a multi-brand B2B sourcing solution for retailers worldwide throughout the year & is set to give wholesale businesses a significant leg-up by giving brands & buyers seamlessly & effectively business opportunities between the Spring/Summer & Autumn/Winter live events.
LondonEdgeNOW is the digital carnation of LondonEdge, a place where retailers can source products at any time, make connections & forge relationships. With established fixtures on the international lifestyle fashion calendar, LondonEdge recognizes that business happens throughout the year. Whilst experiential tradeshow opportunities are still vital in building relationships, developing collections, brand development & marketing, in this digital era a proportion of sourcing & buying takes place online between shows. By using the internationally familiar LondonEdge brand, LondonedgeNOW delivers a purpose-built digital showroom from which to showcase or source relevant collections.
This multi-brand B2B store is free to exhibitors at the tradeshows whilst other brands pay a small monthly fee to have a store. This allows designers, manufacturers, wholesalers & brands to have a direct link to thousands of buyers & therefore an open portal for business opportunities at any time.
Meanwhile buyers can enjoy a free service with all of the most-up-to date contemporary alternative, lifestyle, pop-culture & subculture wholesale collections that they have come to know & love at the live shows in any time zone.
LondonEdgeNOW offers both buyers & sellers a multi-brand, one-stop-shop to keep their collections up-to-date with regular email round-ups to keep the traffic flowing.
Leading the way for innovation in fashion business networking, Managing Director Carole Hunter is thrilled about this revolutionary voyage:
"LondonEdge is a unique fashion event has served the lifestyle fashion communities for 20 years. It's known the world over for its dedication to creative, innovative fashion businesses & to SME's. Globally recognized as the go-to brand to discover new & bold collections LondonedgeNOW means this community can now reach every corner of the world in every time zone. For brands who want an international presence in the lifestyle fashion market LondonedgeNOW is a must".
To sign-up to LondonEdgeNOW or more information please contact operations@londonedge.com or call +44 (0) 116 279 5179