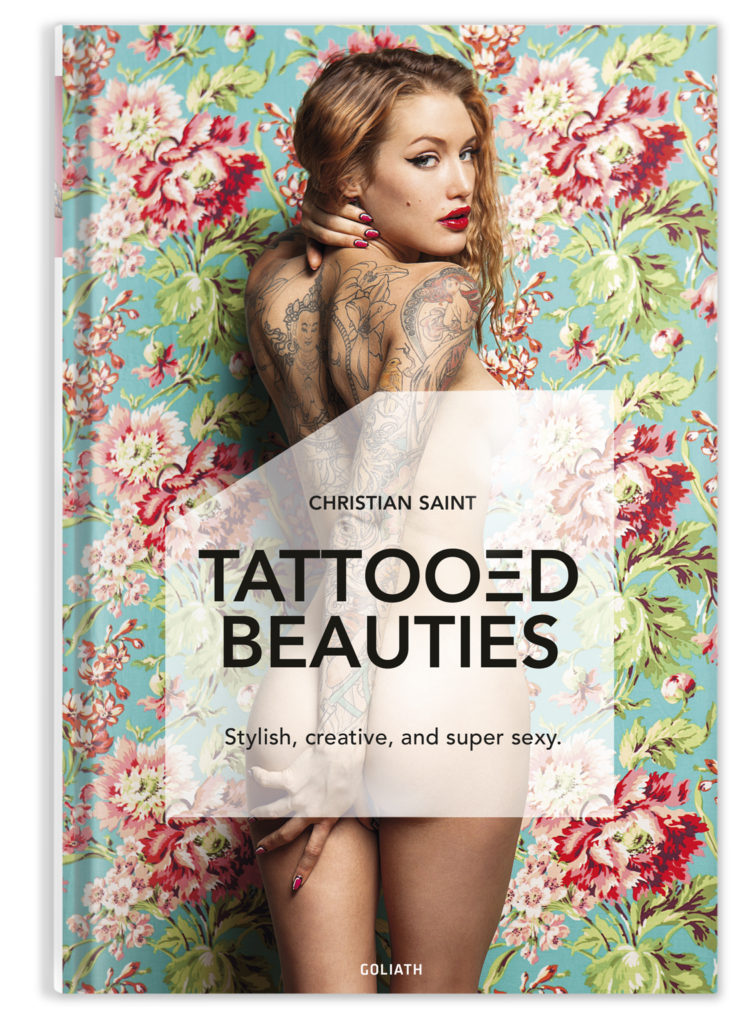 Tattooed Beauties By Christian Saint 

The female form in all its guises has always been celebrated. It has always been used as inspiration, as muses, as icons and generally as the subject of choice whether in the form of a painting or a photograph through the ages. Move it on up to this day and age and tattoos have now become worldly accepted, often revered and celebrated as a thing of beauty and intrigue too and so when coupled together can make quite the statement.
Tattooed Beauties is a coffee table masterpiece that is nothing short of perfection.
High fashion and tattoo star photographer Christian Saint has produced yet another beautiful book comprising of over 50 stunning models all set against pristine and photogenic backdrops – some purely studio based and others on location. With a very talented team of hair, make up, styling and wardrobe the crew have certainly worked hard to ensure that this project exceeded all expectation.
The book itself weighs in at a hefty 256 high quality printed pages that feature the familiar faces and bodies of Maegan Machine, Kelly Eden, Bonnie Rotten & Fallon VenDetta. It's a delectable title that truly captures the models as their most confident, engaging, empowering and sexy selves.
This book is open to a huge readership – anyone that has a penchant for women and tattoos of course but also those who can appreciate strategic and expertly used lighting, sterling photography and those who can admire sleek design and flawless editing.
The pages ooze class and finesse and it's evident that Christian has been able to combine his love of fashion and eroticism with the tattoos and overall feel to the book. Each model seems completely comfortable within her skin and adds a freedom to the feel of the project.
This stunning perfect bound title is available from Goliath Books: https://www.goliathbooks.com/detail/index/sArticle/265