AMPLIFIED INTERNAL PRESS RELEASE
With the glorious Summer now fast disappearing it won't be long before we're all back 'home' in the fields of Amplified July, 2019…
Will we again have the 'biblical' storms of '17 or the more recently 'devilish' heat of 2018…time will soon tell!
For now we'd like to take this opportunity to present to you the artwork for Amplified '19, a revamped website which we hope you'll enjoy and also announce that those acts wishing to join us here that…
Amplified's Band Applications for 2019 are NOW OPEN!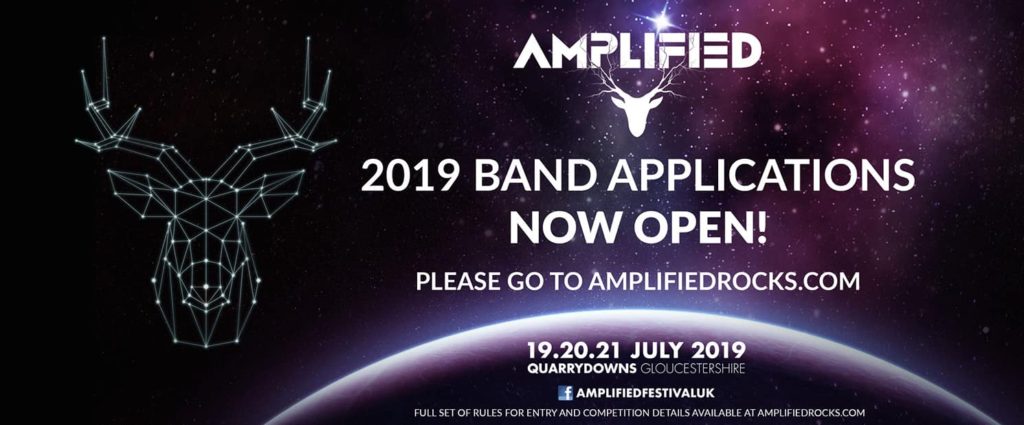 So if you've been enquiring about how to get your band onto one of stages here at the festival then please go to amplifiedrocks.com and put your name in the online hat.
This year we will be selecting bands via way of an online video voting system, whereby alongside those of us here…YOU the the festival attending public also have a chance to vote for your favourite act. Following the voting rounds, that are scheduled to take place from the 4th November through to the end of March 2019, there will be 2 live 'showcase' final events later next year with a chance to perform live in front of a judging panel chock full of industry alumni from radio, magazine and national festival organisations. Those who are successful then receive the 'holy grail' (sorry I've been watching a lot of Indiana Jones recently) of joining us all here to perform on the Red Stripe Main and fabled G's Bar stages! (Full entry details for those wishing to take part can be found at amplifiedrocks.com).
We look forward to listening and watching all those exciting new acts that are out there and wish all those entering the best of luck!
For those of you hoping for the first raft of band announcements there's not long to go…
After two years and two completely 'different' events in terms of the weather we all endured one thing is for sure and that is that the bands that graced our stages have been of the highest grade. They travelled from all around the globe to be here and entertain you here in Gloucestershire and in 2019 that will continue to be our aim to bring you the best new bands alongside several chart topping acts here at Amplified Open Air Festival.
We really can't wait to let you all know who's on their way so please put…
18.00pm on the 21st September in your diaries when we'll go live with our first line up announcement for Amplified 2019!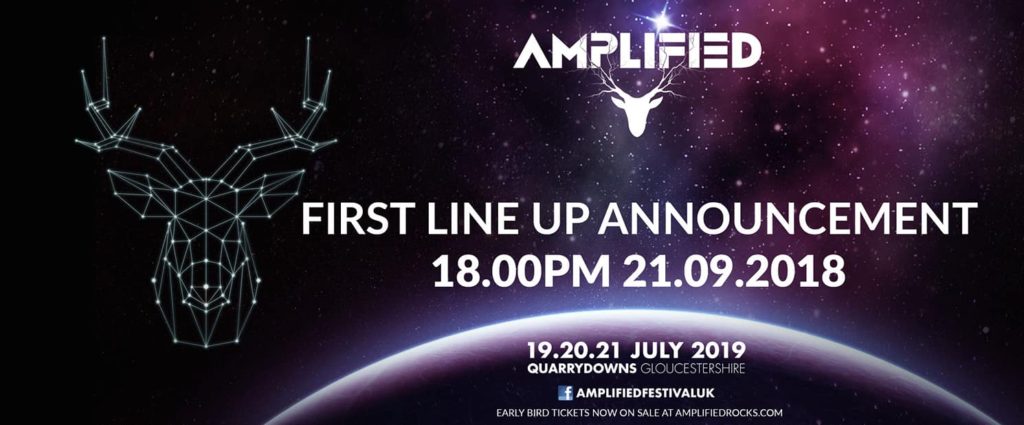 Not only do we have some returning acts from both 2017 and 2018 via way of personal invite, but also those at the request of you guys along with some U.K. Exclusives heading here from overseas!
We'd also like to announce that 'EARLY BIRD' Standard, VIP and Camper Van Weekend Tickets are now AVAILABLE via amplifiedrocks.com until 31st October, 2018 so we advise you grab them quick.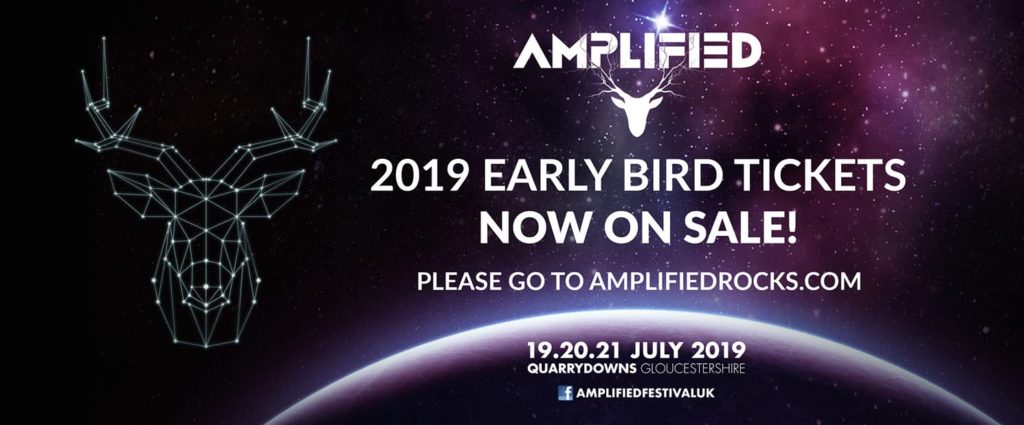 We hope you've had a great summer attending not just Amplified, but many of the other amazing festival events that are held around the country continuing to showcase the best live music from around the U.K. and beyond.
As always we thank you for your continued support and look forward to seeing you all again very soon \m/
Many thanks,
from all of us at Team Amplified.