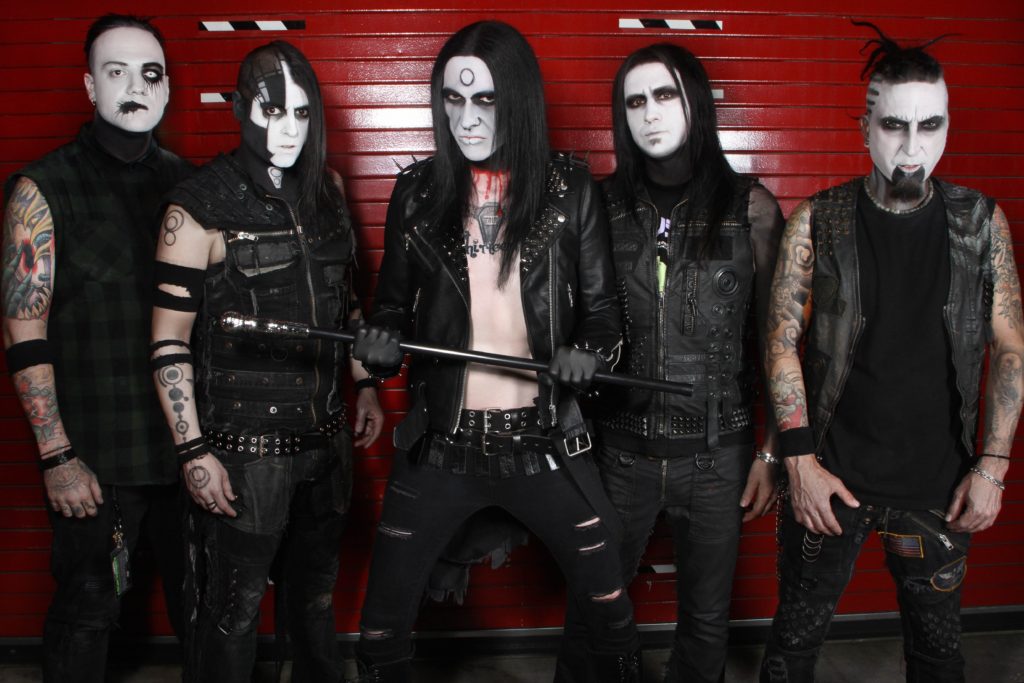 Wednesday 13 announces annual UK Halloween shows
After his incendiary performance at Bloodstock Festival this weekend, The Duke of Spook, WEDNESDAY 13 has announced his annual UK Halloween shows and this year there's a surprise for fans of his Frankenstein Drag Queens From Planet 13 era!
Wednesday tells us; "I'm so excited to be back in London for our annual Halloween Weekend of Horrors. This is our 3rd year and this time we celebrate the 10th Anniversary of our 2008 release, _SKELETONS_.  We will be performing this album in its entirety on Friday Oct 26th at the Garage, along with some other special tricks and treats.  Then on Sat the 27th, for the first time EVER, WEDNESDAY 13 and band will perform a entire Frankenstein Drag Queens From Planet 13 set in full FDQ costume!  This will be the first time we have done this or played an entire set from FDQ.  I'll be strapping the ol' guitar back on for one more night to celebrate 22 Years of HORROR PUNK!!!  Don't miss out, these shows are going to be one of a kind each night!  And if you don't leave Screaming…you won't leave at ALL!!!"
The two London shows run as follows:
Fri 26th Oct – LONDON Garage
Sat 27th Oct – LONDON Garage 
Tickets go on general sale at 10am on Friday 17th August from https://www.livenation.co.uk/artist/wednesday-13-tickets

WEDNESDAY's current album, 'Condolences' was released via Nuclear Blast last year to critical acclaim.

Check out the video for lead track, _WHAT THE NIGHT BRINGS_ here – https://youtu.be/3RpiIZfmBb4
For further info on WEDNESDAY 13, please point your mouse at http://officialwednesday13.com
Photo By MichellexStar