Four Sharon Tate Films Are In Production for 50th Anniversary to Be Released In 2019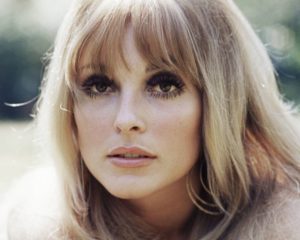 Four movies based on Sharon Tate and what has been dubbed as The Family Murders, have been announced to be released next year, 3 of which are currently in production.
On 8th/9th of August 1969, four of Charles Manson's followers rampaged a home in Los Angeles, torturing and murdering five people. One of these people was Sharon Tate, wife of director Roman Polanski who was working on a film in Europe at the time. She was 26 years old and eight and a half months pregnant when killed. Considered one of the most prolific murder cases of all time, 2019 will be its 50th Anniversary which some have speculated that the timing could well be in bad taste or could be seen as a homage to the people who tragically lost their lives.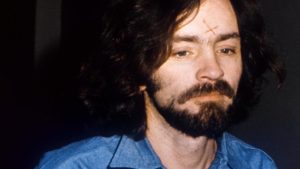 FILM 1
Screenwriter, Guinevere Turner and Director Mary Harron of American Psycho reunite for Charlie Says, an independent feature focusing on three of the women imprisoned after the 1969 murders. The film will explore how each woman deals with the reality of their crimes and will be based on source material from "The Family" written by Ed Sanders' and Karlene Faiths book "The Long Prison Journey of Leslie Van Houten". Actor Matt Smith has been cast as Charles Manson and has just started filming.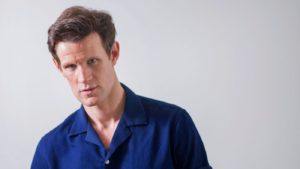 FILM 2
Most recently announced, Kate Bosworth will star in the biopic film Tate which will focus on the life of the actress rather than her death. This is the only film to have the blessing from Sister Debra Tate because "it has nothing to do with Sharon's death". She will also serve an active role on the film as producer.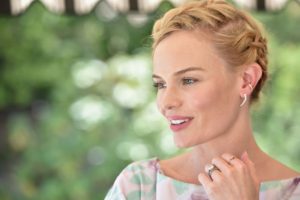 FILM 3
The Haunting of Sharon Tatewill focus on the days leading up to Sharon Tates death and will include Hilary Duff playing the role of Tate. The film will be a psychological horror, said to be based on comments Tate made about having dreams of ghosts and her death at the hands of a satanic cult. It is yet to be released but has already been criticised for "exploiting" the event. Tates sister Debra commented on the films premise being "Tacky, tacky, tacky" and "total fabrication" and has also added:
"It doesn't matter who is acting in it – it's just tasteless. It's classless how everyone is rushing to release something for the 50th anniversary of this horrific event."  (speaking to PEOPLE)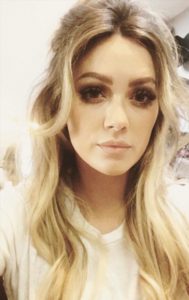 FILM 4
The final film will be Quentin Tarantino'sOnce Upon a Time in Hollywood. This movie will follow a former TV actor and his stunt double, played by Brad Pitt and Leonardo DiCaprio, trying to make a name for themselves in Hollywood. The two will be living next door to Sharon Tate who has had both Margot Robbie and Jennifer Lawrence rumoured to play her. Sony has already set a release date for the film, anniversary August 9th 2019.
By Alice Bizarre
https://www.facebook.com/alicebizarremakeup/
Alice Bizarre is an SFX make-up artist and film writer, a prop maker and prosthetic sculptor based north of London. Wife of a wolfman and mummy of a baby bat.