Baby and the Alternative Home
On the 15th of August 2017, I gave birth to a tiny baby girl called Mia. Like every new parent, my head was filled with ten thousand different worries and this universal fear that everything in your life must change and you are no longer an individual, you are a 'mum'. However, I soon realised that the only thing stopping me being both Alice and Mum is myself. As someone who doesn't like too much colour in the house, I found ways to keep everything fun for the baby without it looking like a unicorn threw up everywhere! Here are some tips and ideas to make sure the home is family friendly, not just baby friendly.
Bold shapes are encouraged to have around. These little card bats I decorated Mia's room with were the first thing she focused on!
*£2 for the pack or make your own.
This is a cheap Halloween vinyl wall hanging I found online. It is light and bold but also shiny and the reflection of light is like magic to a new born.
*£3 on eBay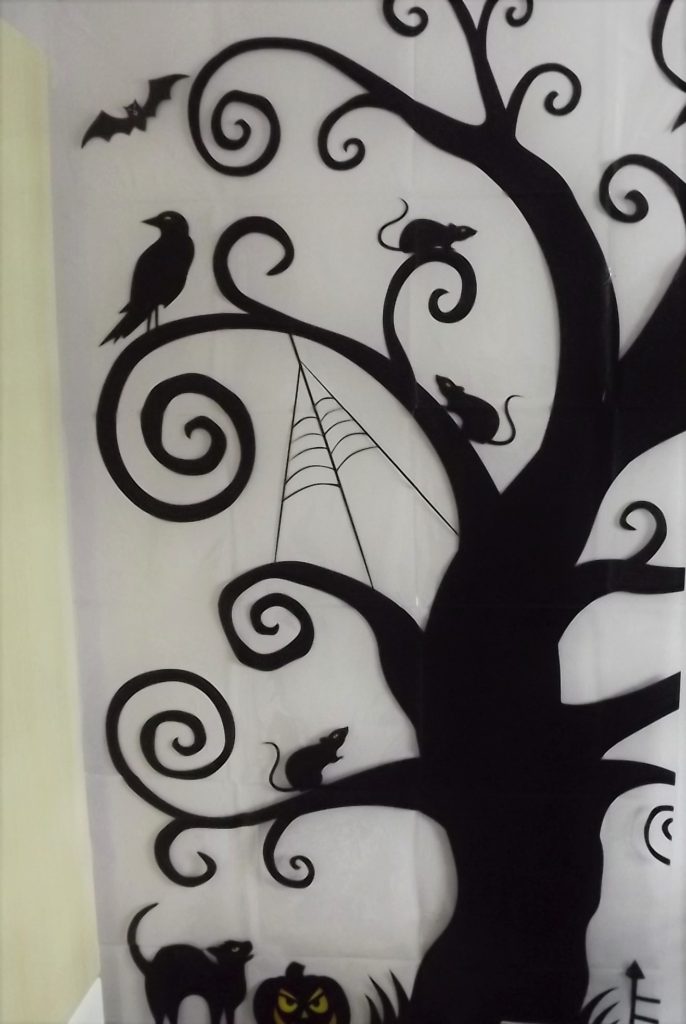 We also painted a box to hold some of the many toys we are gathering. In the early stages of life, babies can only see black and white, giving you free reign to cover your home in striped items. You can also hang the lid for your baby to view from their bouncer chair.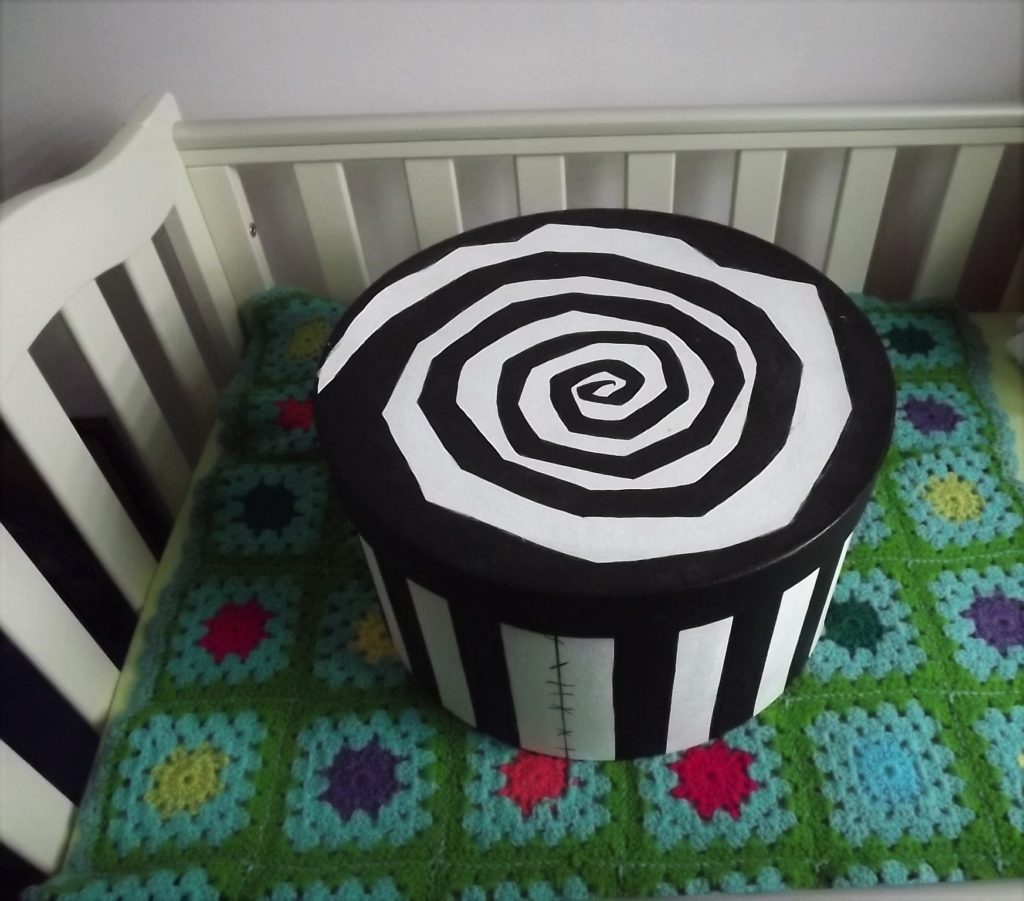 Having a mixture of textures and shapes is wonderful for development. This has been her favourite toy so far.
*£12 Baby Whoozit from the Manhattan Toy Company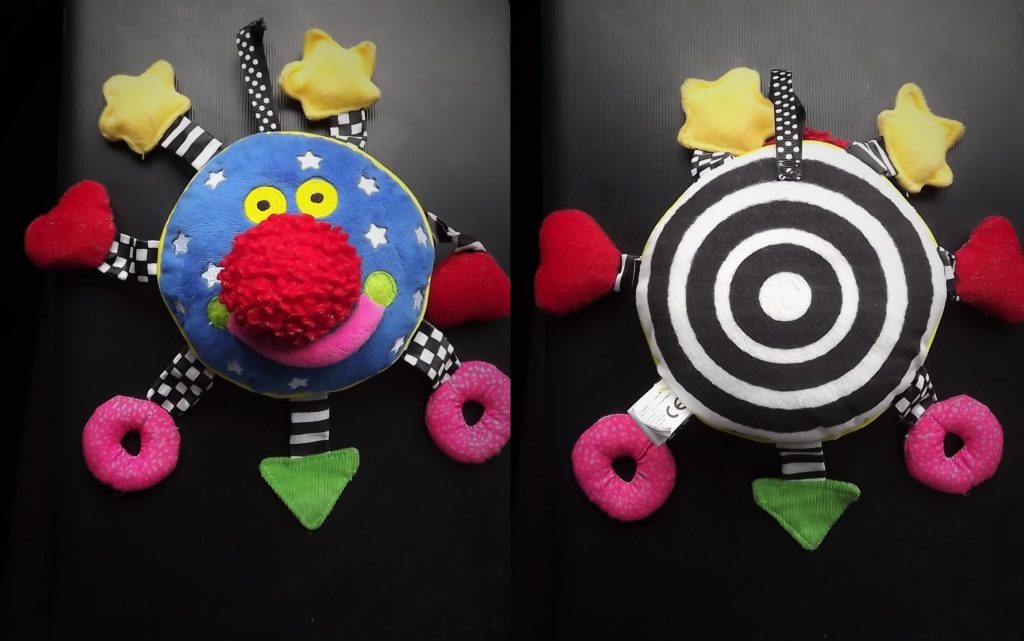 Breathable blankets are recommended for new-borns, so this handmade crocheted blanket is that perfect mix of Halloween and crafts.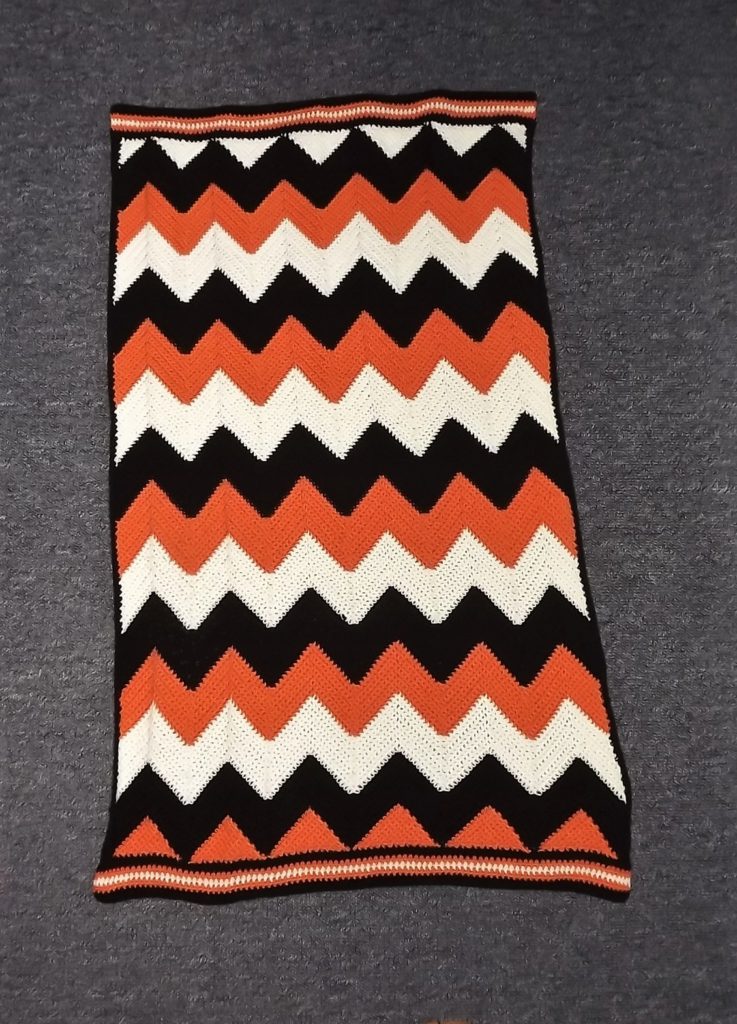 If you don't like the variety of beige nursing pillows out there, opt for a grey and white star pattern one instead.
*£20 (on sale from £50) 3in1 Twinkle Star Pillow from Kiddies Kingdom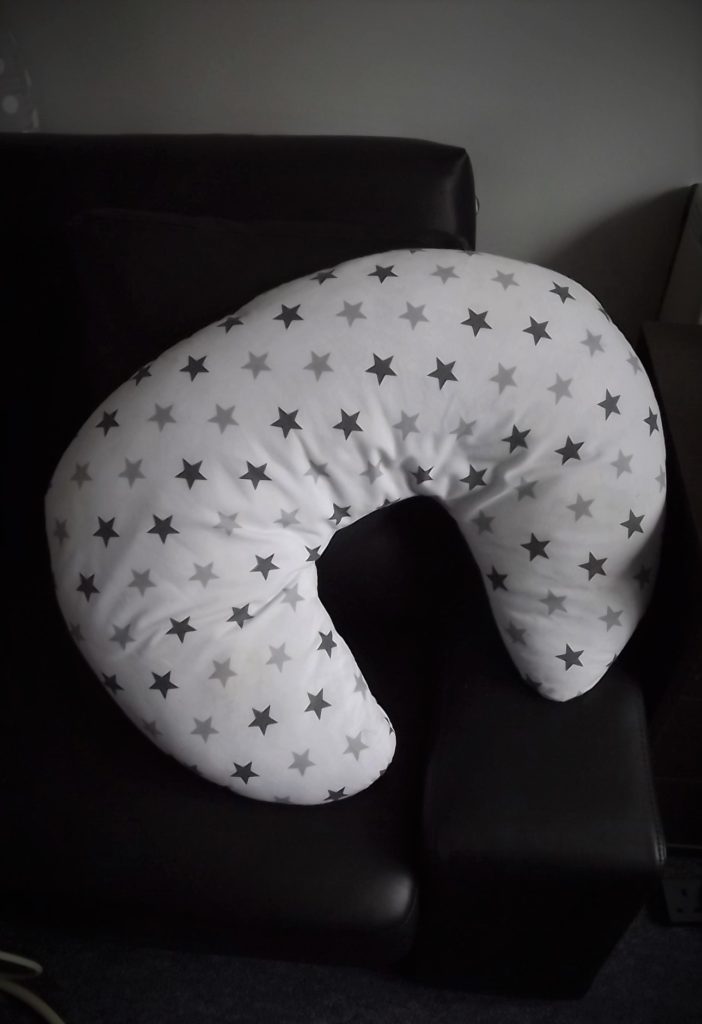 And last but certainly not least, you have free reign to dress your baby up in anything you want!
*Top £1.50 from Primark
*Socks £2 for 3 pairs from Primark
*Trousers £5 from Tu Halloween range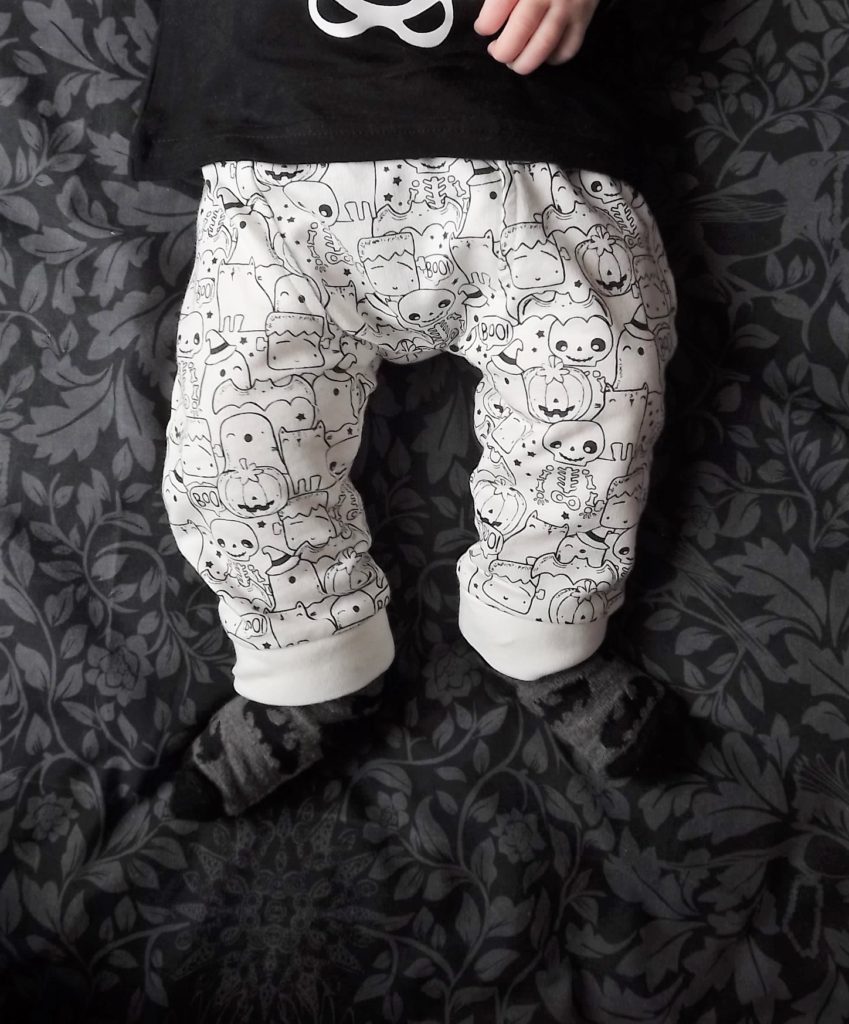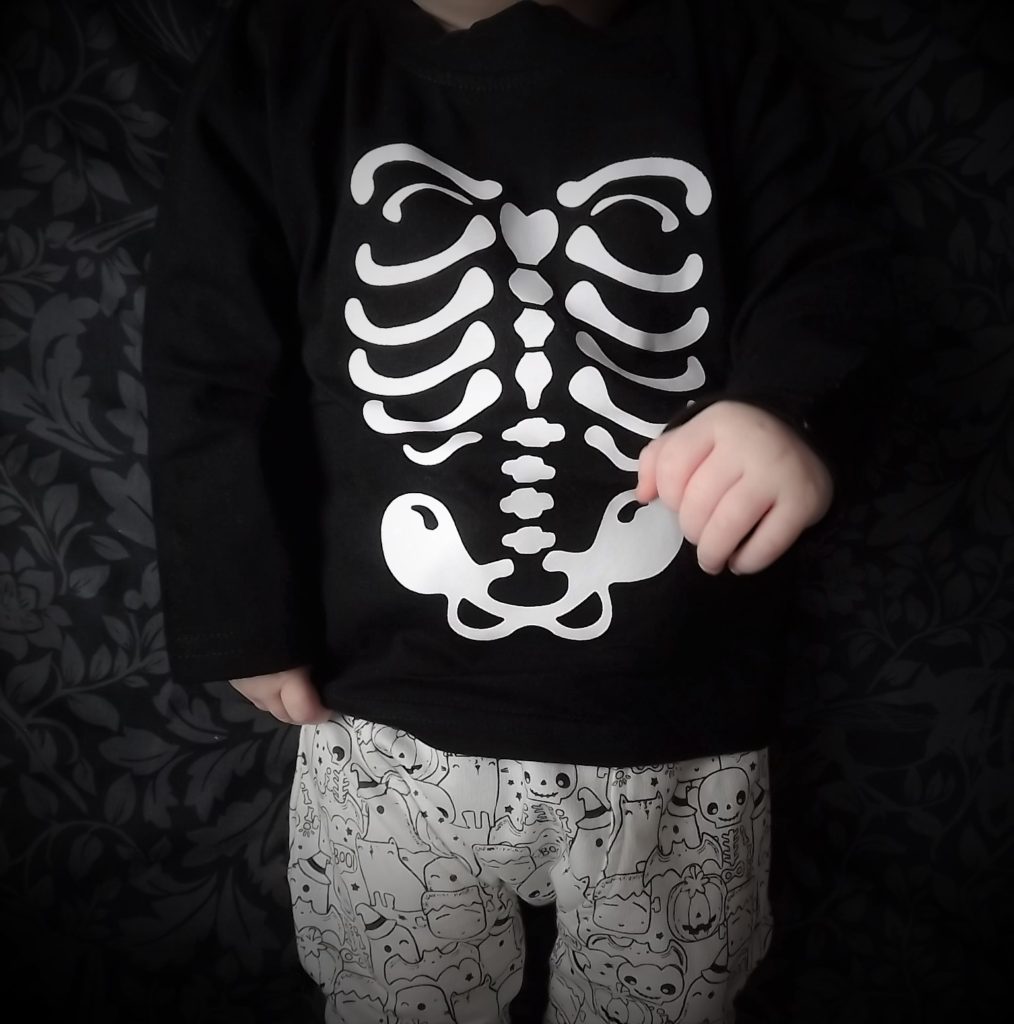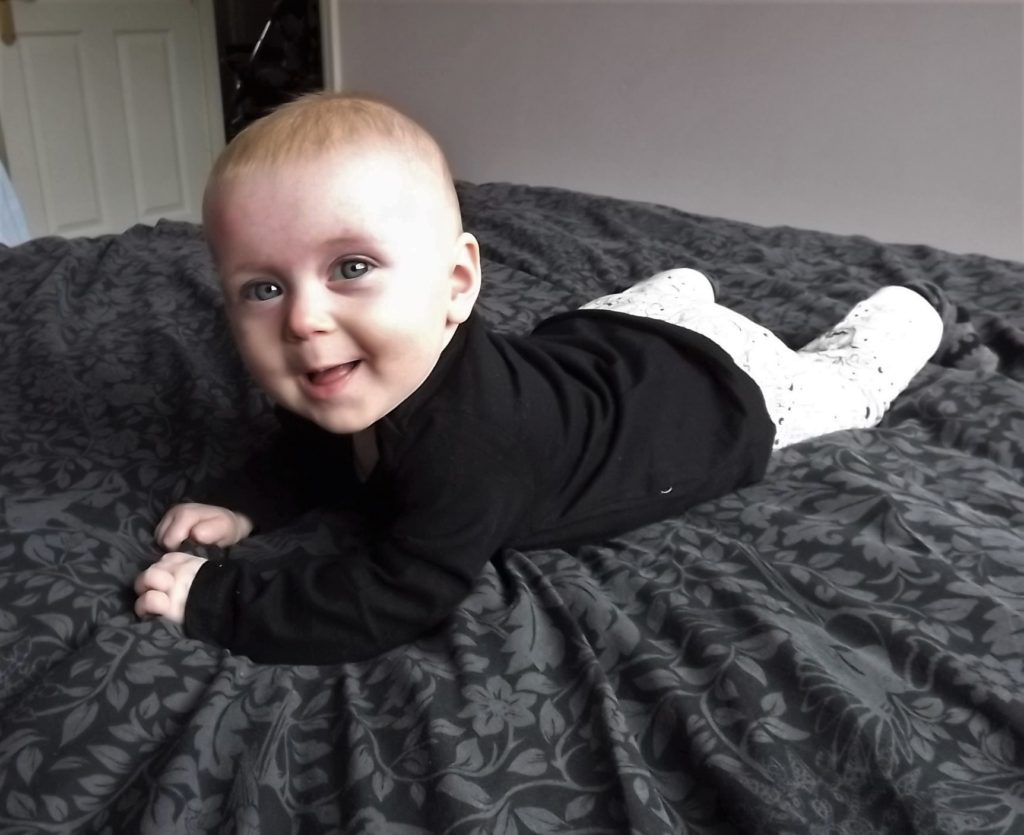 By Alice Bizarre
https://www.facebook.com/alicebizarremakeup/
Alice Bizarre is an SFX make-up artist and film writer, a prop maker and prosthetic sculptor based north of London. Wife of a wolfman and mummy of a baby bat.