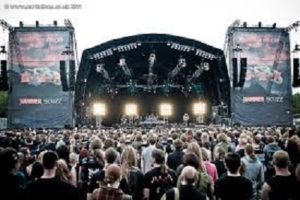 Bloodstock festival has announced eight more acts for the 2018 line up.  Multi vocalist Swedes Amaranthe will be playing the Ronnie James Dio main stage.  The band's current video 'Maximise' has already racked up over 5.5 million views.
The festival has announced seven further bands, all for the Sophie Lancaster stage.  They are: Ingested, Mortishead, Dead Label, Voyager, Mantar, King Leviathan and Act Of Defiance.
Headlining this year's event are Judas Priest, Gojira and Nightwish.