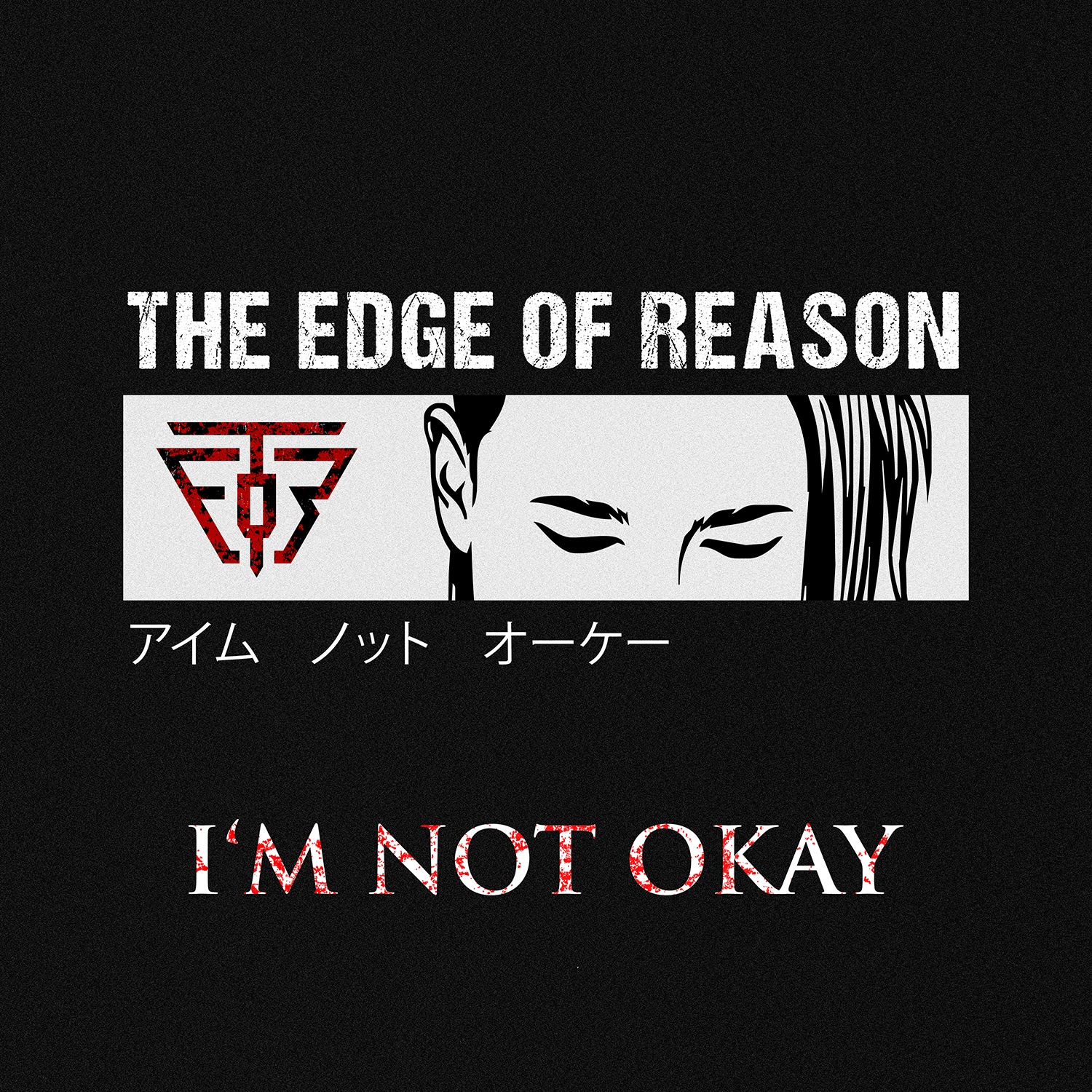 The Edge Of Reason Release New Video "I'm Not Okay" (My Chemical Romance Cover)
After the successful release of their album Sting, The Edge Of Reason brings you something a little different during the lockdown period. The band have all been at home isolating and decided to do a home made video to the new single I'm Not Okay but with their own little twist.
[youtube width="800″ height="600″ video_id="jnKI_-k0HPc"]
Single Information:
The Edge Of Reason is back with a cover song of My Chemical Romance's "I'm Not Okay (I Promise)".
This song has accompanied singer Ro since his youth and means a lot to him due to his own similar experiences.
The reunion of MCR now gave the impuls to finally produce this cover now. But TEOR not only covered the song but added their very own unique emo post-hardcore vibe.
Due to the current lockdown situation, the associated music video was produced by the individual band members acting in their private homes in front of mobile phones and webcams. Amazingly, it was so much more fun than previously thought.
They would have supported Dead Girls Academy for the German dates of their Europe Tour in May, which has now been postponed due to the pandemic, but they hope to catch up in 2021.
Band Bio:
"Music is self-defense. Never lose it!" — STING
Since singer Ro Seven has to battle his inner demons every single day, it is especially important to them to reach out to those who are struggling with their lives. They take great care of their fans and answer almost every personal message on social media. Their lyrics deal mostly with mental barriers, the fight with reality and the insatiable desire to change these.
Mix Escape The Fate with Falling In Reverse and blend it with a pinch of Twenty One Pilots and Scandroid.
Driving rhythms meet with very catchy melodies and partial punky, rocky and synth elements. The dynamic combination of screams and growls with the extraordinary clean voice of lead vocalist Ro Seven lends the band unmistakable character.
The Edge Of Reason (aka TEOR) is a German emo post-hardcore band, originally founded in 2012.
After a two-year break due to line-up changes, the debut album "Broken But Not Torn" was released in June 2017. The singles "River" and "Come True" out of their second album STING reached #40 and #37 in the iTunes Rock Charts. It was released on October 25, 2019 by STF-Records and was mastered by none other than Joey Sturgis, who has already done some magic on the sound for bands like Asking Alexandria or I See Stars.
They love to act and perfom and have already released six impressive music videos. On stage vocalist Ro Seven, guitarists Alex and Billy, drummer Niko and bassist Dani burn for their audience and convince through energetic and thrilling live shows.
Band Weblinks:
https://www.the-edge-of-reason.de/
https://www.facebook.com/TheEdgeOfReason/
https://www.instagram.com/theedgeofreasonteor/
https://twitter.com/TEOROfficial
https://www.youtube.com/user/TheEdgeOfReasonTEOR