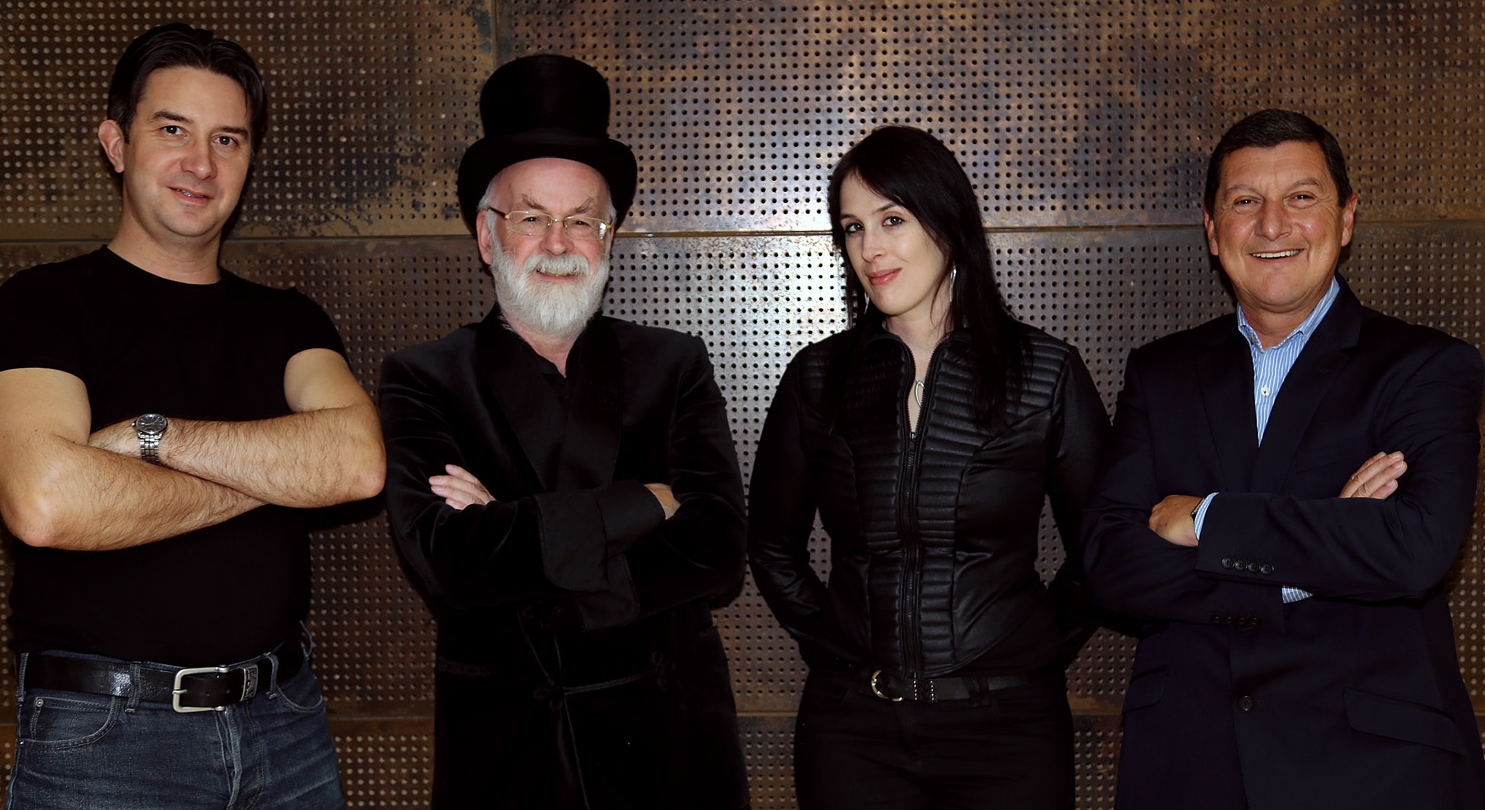 Sir Terry Pratchett'S Narrativia, Motive Pictures And Endeavor Content Join Forces In Landmark New Partnership, Set To Bring The Discworld Universe To Life In A Series Of Definitive Screen Adaptations
In an exclusive relationship going forward, Narrativia, the independent production company launched by Sir Terry Pratchett in 2012, strikes new development deal with Motive Pictures and Endeavor Content to create truly authentic Discworld screen adaptations.
Back in the mid-1990s I was fortunate enough to get to know Sir Terry Pratchett. Book releases involved many hours queuing up outside Forbidden Planet in the heart of London, waiting for that fleeting moment of a quick chat, a signature that became increasingly shorter as the years went on, and the triumphant escape from the bookshop with book suitably defaced. As I would say to a TV documentary crew at the time "I had nothing better to do". The internet was in its infancy and for a select few who had grasped this new technology with both hands there was the opportunity to do more than get a book signed. We went to the pub. The Sir Terry I got to know, sat in the pub, round the corner from Forbidden Planet, still wearing his iconic floppy hat, was one that loved and cared for his fans. His was a wit as quick as a rapier, and often as pointed. It's also the only thing I regret in my life, turning down an opportunity to go and have a curry with the man himself. I suppose I could have had the rice and some popadoms. Growing up reading the Discworld books, then seeing them slowly, and haphazardly adapted for TV it was with great excitement when The Watch was announced. And then it became clear that Sir Terry's Estate had no input to the show. The producers forgot the one golden rule of any book adaptation, don't mess with the source material. Or at least not to the point where it no longer bears any resemblance to it. So it's with a certain renewed excitement that, on what would have been Sir Terry's 72nd birthday, the company that he setup with his assistant Rob Wilkins and his daughter, Rhianna Pratchett, have announced that not only will we be seeing more Discworld based TV shows, but an entire Discworld Cinematic Universe, lovingly and faithfully recreating the Discworld. I think in these times of crisis, these Interesting Times, that its safe to say, let's drink to that.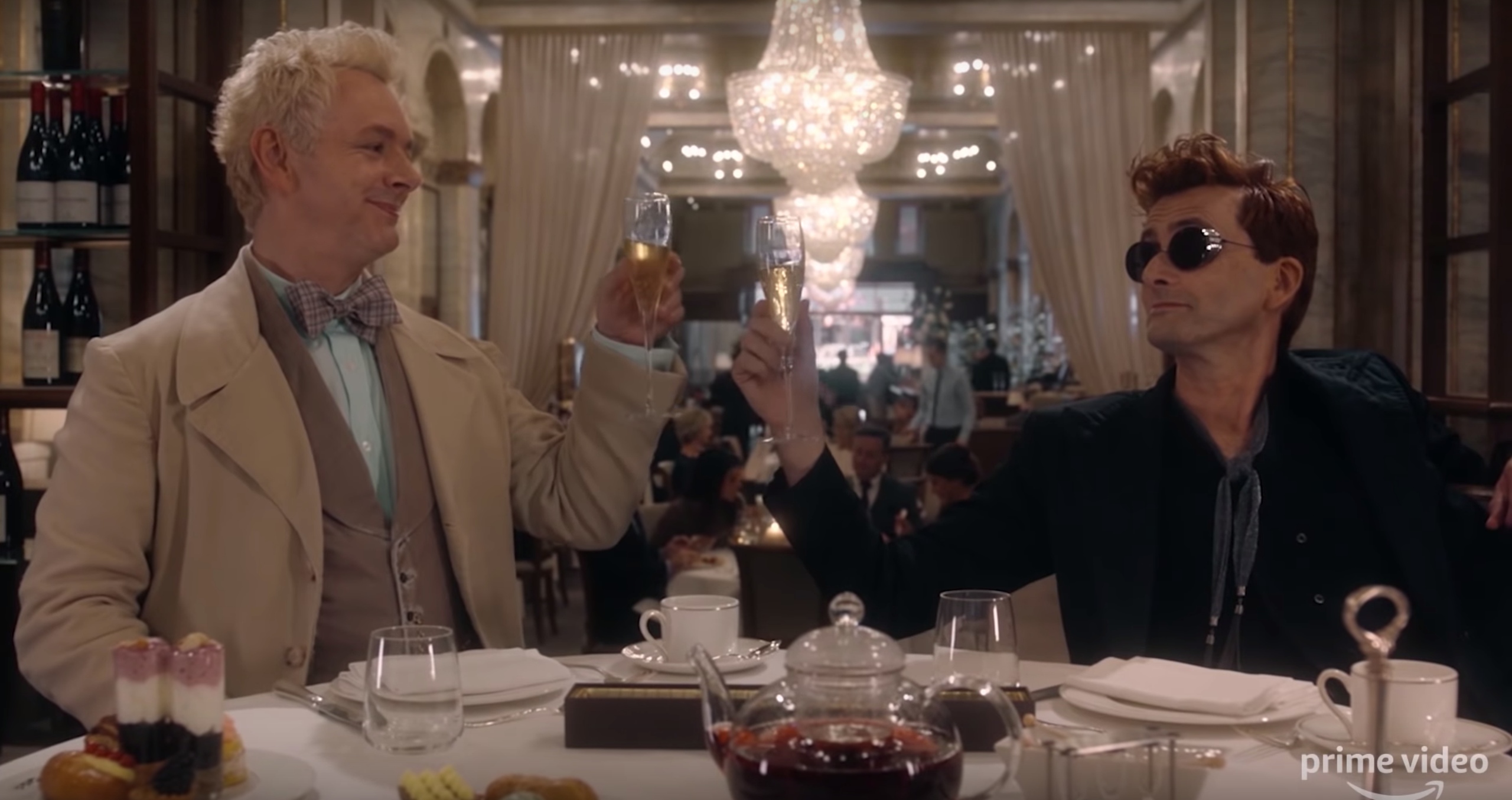 Discworld, the iconic and enduringly popular literary phenomenon, spans a series of beloved novels that sold in excess of 100 million copies around the world during Sir Terry's lifetime and remain as popular today. Now, Narrativia, Motive Pictures and Endeavor Content announce a brand new partnership which will bring this treasured world to screens in a series of prestige adaptations that remain absolutely faithful to Sir Terry Pratchett's original, unique genius.
The spirit of this new alliance has been forged from a shared love of the source material, and a commitment to create an epic series, which will kick off with some of the most iconic titles in Sir Terry's fiercely incisive and satirical universe.
Rhianna Pratchett, Co-Director of Narrativia, says: "Discworld teems with unique characters, witty narrative and incredible literary tropes, and we feel these should be realised on screen in a form that my father would be proud of. It's wonderful to embark on this journey with Motive and Endeavor Content, who both perfectly share our vision to make this a reality."
Rob Wilkins, Managing Director of Narrativia, says: "The Discworld books are a huge source of joy to millions of readers, and rightly so; every paragraph, phrase and footnote was crafted with brilliance and flair and we are committed to bringing Terry's world to the screen with the respect and care it deserves. With this partnership, we are delighted to say that Discworld has finally found its home."
Simon Maxwell, CEO of Motive Pictures says: "Discworld is a national treasure and we are thrilled to be forging this new partnership with Narrativia and Endeavor Content. Together we will produce shows that will be loved by millions of Discworld fans worldwide, whilst also opening up Sir Terry Pratchett's epic creations and legacy to new audiences. We launched Motive to make high quality British shows with global scale and impact and I can think of nothing that exemplifies that ambition more than this hugely exciting partnership."
Lorenzo De Maio, Head of TV Advisory for Endeavor Content adds, "We are honoured to bring Sir Terry Pratchett's Discworld to the screen, in partnership with best-in-class producers Narrativia and Motive Pictures. Discworld is a masterpiece of storytelling, and we look forward to working with our partners to bring it to audiences worldwide."
The deal was struck by Rob Wilkins of Narrativia and Simon Maxwell of Motive Pictures, with Endeavor Content. Executive Producers for Motive Pictures will be Simon Maxwell and Sam Lavender, and Endeavor Content will handle worldwide sales.