Stonedeaf Festival – Newark Showground – 25/08/2018
After two years of extremes, with the wettest and hottest festivals ever experienced in the UK, it was a most pleasant surprise for Stonedeaf Festival to be forecast clouds and no rain. Either side of Stonedeaf's day Reading and Leeds was pelted with torrential rain and hail, but the birth of a new festival was greeted with intermittent sun. That didn't stop some from needing to reach for the after-sun, but it did mean there was no risk of heatstroke on what was a pleasantly warm day. With help from one of the original voices of Monsters Of Rock, Krusher Joules, this reincarnation of the one day festival gets going.
While we wait for the party goers who camped overnight to wake up Fallen Mafia get the day off to a nice start. There's already a reasonable crowd and more arriving as the day goes on. These Geordie hard rockers go at it with a smile and the crowd fill the barrier for them. Showing just how nice they are Chris, one of the band members, later takes it upon himself to volunteer as part of the grounds crew.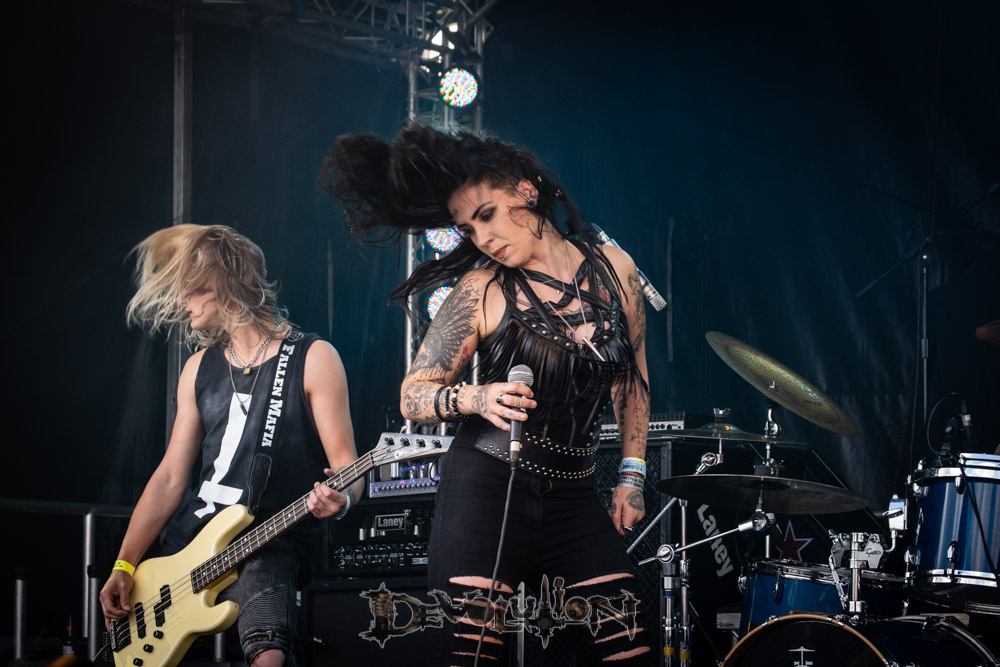 Chrome Molly are no strangers to playing live. Part of the original NWOBHM back in the 80's they fit in well with the nostalgia of holding a one day event. They're easy going on stage and are clearly there to have a good time. It's an infectious attitude that gets the ever swelling crowd going and they prove a popular start to the afternoon. The crowd response is fantastic and sets the tone for the rest of the day.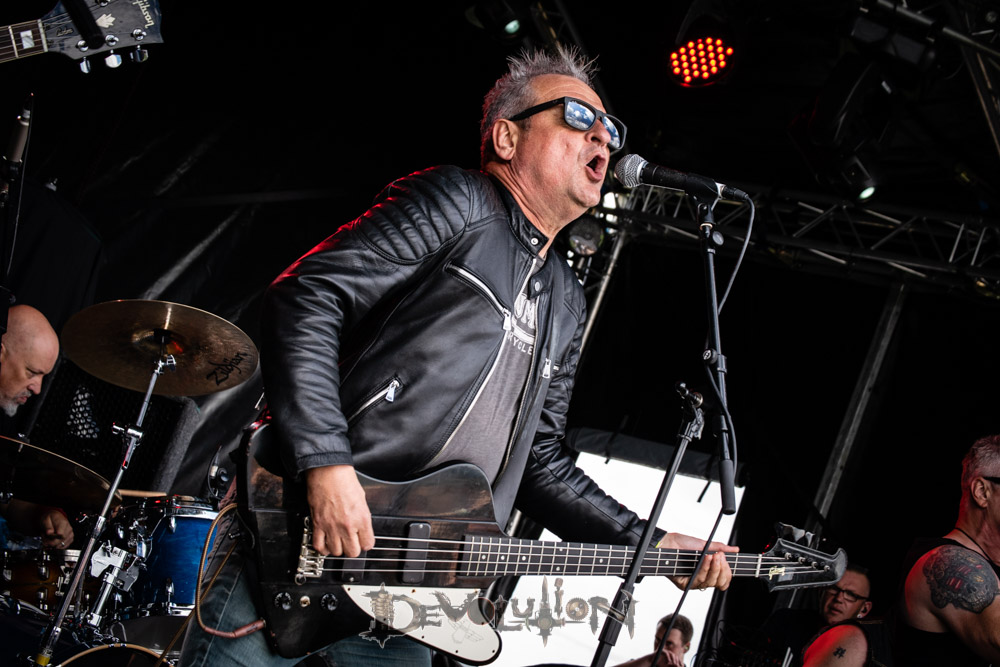 With their guitarist in hospital Hand Of Dimes draft in a rock legend to help play their show, with original Little Angels guitarist Bruce Dickinson subbing. This should come as no surprise however given the lead singer's association with the band while singing in SKIN, which also brings us nicely to our first proper Donington Park veteran of the day. This festival experience shows as well as Neville MacDonald plays to the crowd and the crowd rocks out to a set of both modern and classic rock songs.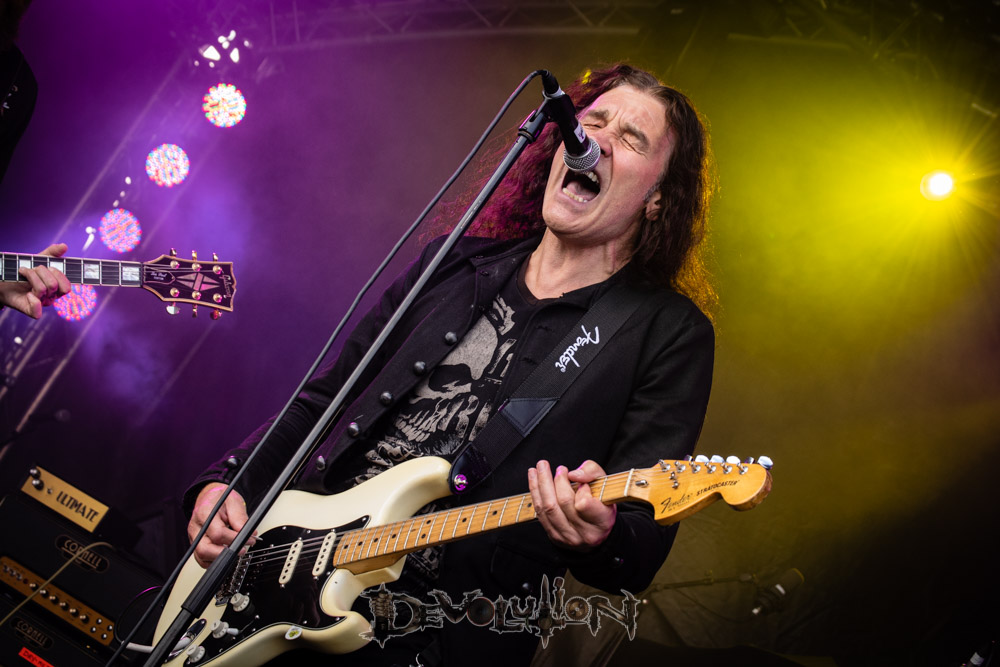 Looking none the worse for wear after a weekend of birthday celebrations Massive Wagons show why they're one of the hottest rock bands around. It's the most energetic show of the day as Baz is wound up and ready to be released. He makes the Duracell Bunny look like his batteries need replacing as every song is treated to his trademark headbanging. It's a show full of attitude and catchy choruses that get the crowd singing along. Someone just needs to tell Baz that it's not even time for a cup of tea yet.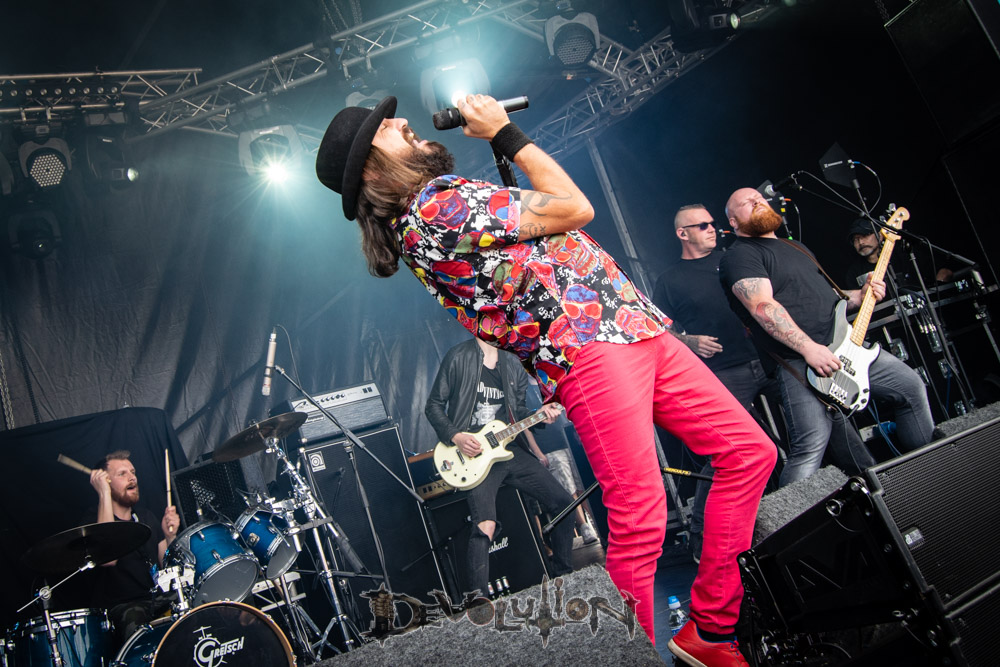 There's only one way to follow up a show like that, and that's to bring on someone who has not only played the original Monsters Of Rock festival, but who headlined the very first one. The Graham Bonnet Band has a pedigree that can't be beat as Graham belts out a series of greatest hits from an incredible 50 year career, including tracks from his time in Rainbow and MSG, as well as his solo hits. The crowd is loving it as the afternoon progresses.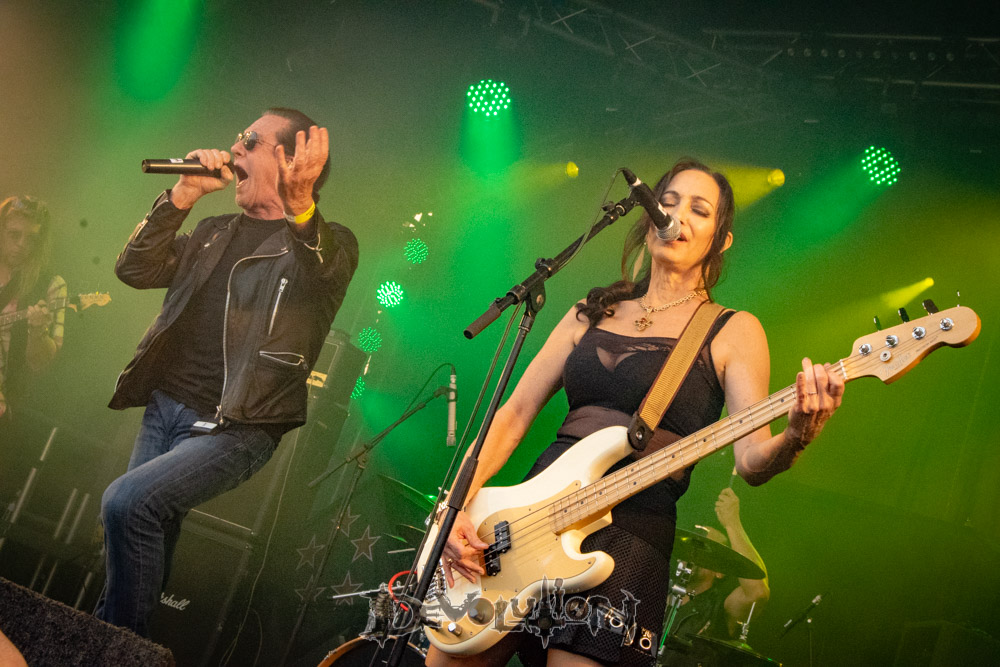 Somewhat the odd ones out for the day Anvil have to be both the heaviest and the happiest band on stage, with Steve Kudlow grinning away for the entire show. They also continue the running theme for the day being veterans of Monsters Of Rock, having supported Status Quo there back in 1982. This real life Spinal Tap from Canada again prove popular and you can't help but join in and head bang along.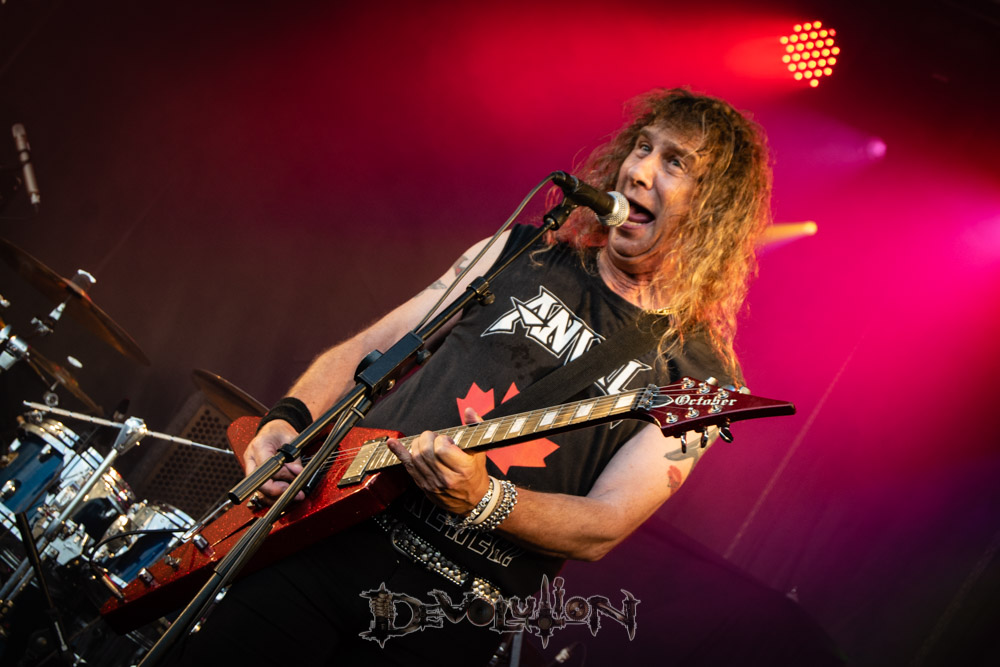 For most bands the mic stand is a prop, a foil to sharpen their performance against. Not so with Wolfsbane where Blaze Bayley sees it as an unwanted distraction resulting in it being unceremoniously thrown into the photo pit before the first song has even started. It's hard to maintain the trademark grimace that greets the audience though and very soon it's clear that the band are enjoying the attention. With his trademark hand to his ear Blaze exhorts the crowd to scream for him and he soon shows why he was hand-picked as Bruce's replacement in Iron Maiden all those years ago.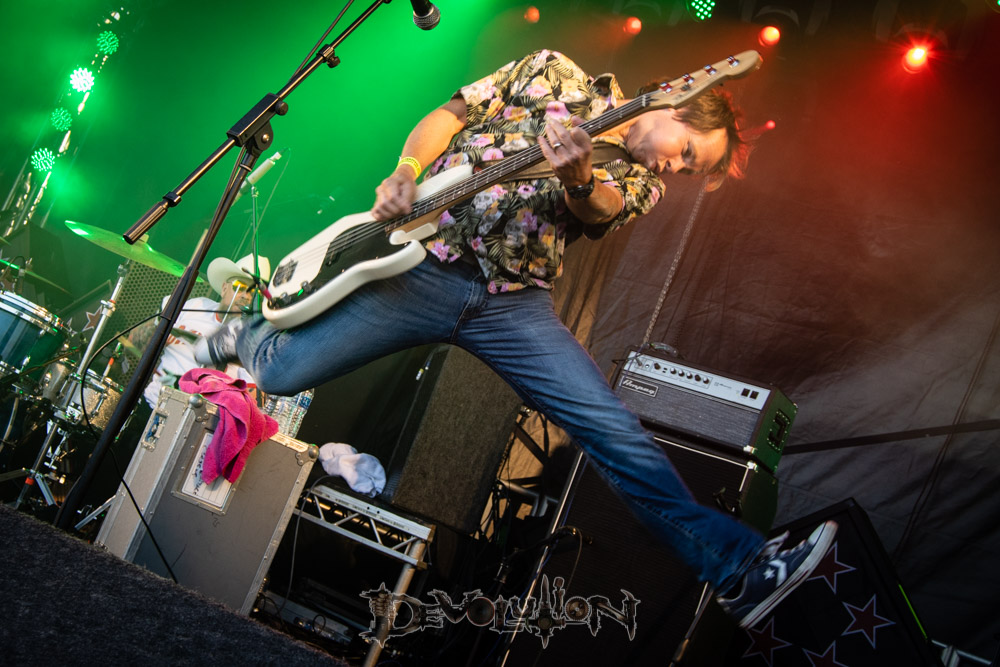 There's more mic stand throwing with the Quireboys, but this time Spike uses it to full effect, almost as an appendage. They're one of the greatest live shows going and could easily headline themselves. Feel good sing along is what they do best and that's exactly what they bring. But wait… there's a surprise in store. It's Blaze Bayley! Yes, the Wolfsbane frontman comes out to join Spike onstage and it appears he's lost his fear of mic stands.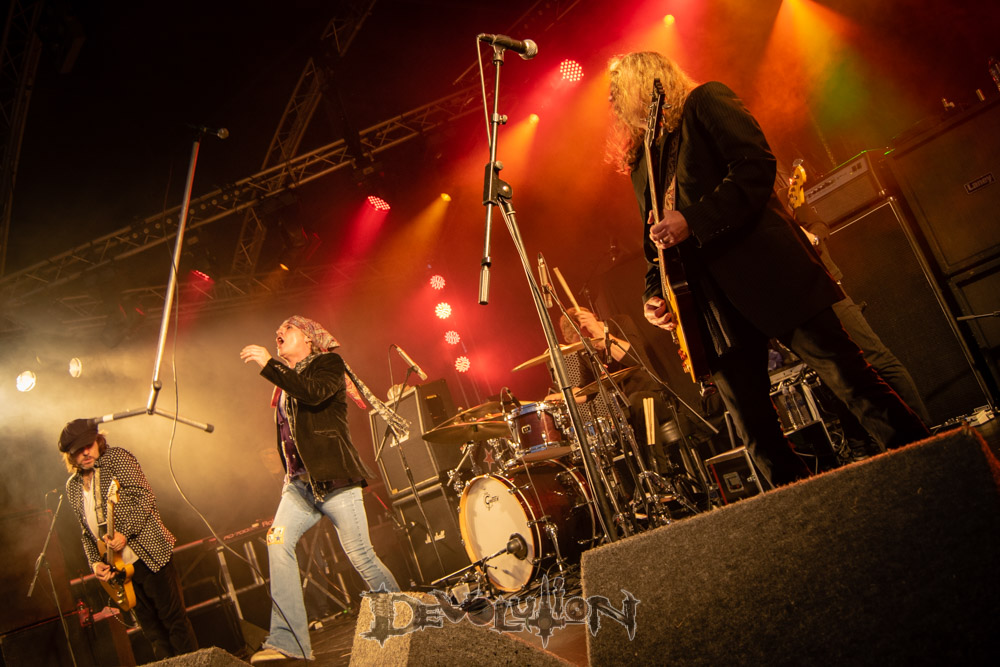 Finishing off not only the festival, but also a run of four rescheduled shows from earlier in the year, Skid Row show why they are back. It's always hard for any band with an iconic vocal sound to find a true replacement, just ask Blaze, but with ZP Theart Skid Row have done just that. He brings an attitude to the show that fits well with the American hard rock image, you can imagine him having been with the band a lot longer than the two years he's been there. With that attitude, and a vocal range that fits the classic Skid Row sound, it's no surprise then that they blast through a greatest hits comprising primarily of the first two albums. It's a flawless show that's been well played throughout the year, but it's the show the crowd want to see. And as much as I loved Skid Row when I first saw them with Sebastian Bach they're still as good now with ZP Theart front and centre.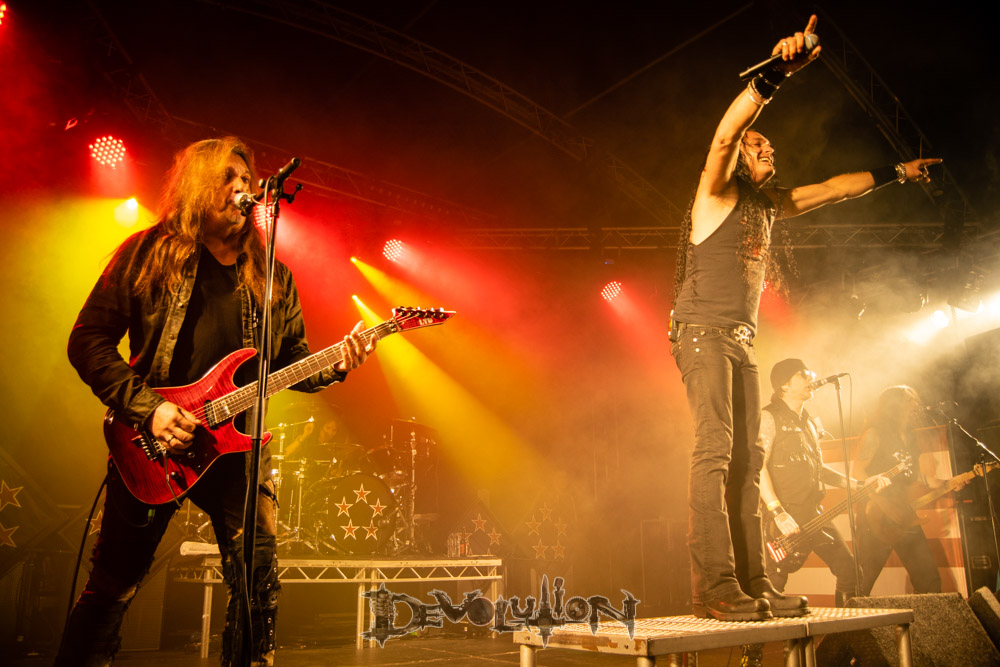 http://www.stonedeaffestival.co.uk/   |    https://www.facebook.com/amplifiedfestivalUK/
Next Event: 24 August 2019 @ Newark Showground
Book EARLYBIRD TICKETS >>>> https://www.stonedeaffestival.co.uk/product-category/early-bird-2019/
Review By Mark Bestford
All Photos C/O Alienation Photography – https://www.facebook.com/Alien8n/
[pp_gallery gallery_id="10268″ width="150″ height="150″]